Panashe Chigumadzi and Sisonke Msimang delivered the 14th annual Ruth First Memorial Lectures at Wits University last night, and by the end of the evening were trending on Twitter – and in many South Africans' hearts.
Ruth First was a journalist and activist who was killed in exile by the apartheid government. The Ruth First Fellowship commemorates her contribution to critical, socially-engaged writing and research. The Memorial Lecture is hosted by Wits Journalism in partnership with the Wits Ruth First Committee and the African Studies Journal, and is held annually around the anniversary of her death on August 17, 1982.
The theme the year was "Race: Lived Experiences and Contemporary Conversations", and this year's Ruth First Committee was: Jacob Dlamini, Indra de Lanerolle, Anton Harber, Shireen Hassim, Eusebius McKaiser and Liza Key.
Listen to the entire evening here (press "play"):
2015 Ruth First Lectures
[ 1:58:55 ]
Play Now
|
Play in Popup
|
Download
Speaking Truth to Power
In his introduction, Wits Vice Chancellor Adam Habib said he could not think of a "more appropriate moment in history to host the Ruth First Lecture", for two reasons.
"The first," Habib said, "is that if there was any figure in the South African liberation movement that had the capacity to raise difficult questions and speak truth to power, then it was Ruth First."
Habib said First "forsook the benefits of her privileged background" when she became politically active, and "took the side of the oppressed people". She spoke truth to the apartheid state, and subsequently, in the liberation movement, to institutional power within the ANC and Communist Party.
"I can't think of a more important moment in South African history where such truth to state power is required," Habib said, adding that South Africans need the courage to do so at state, party and institutional levels: "Including to the Vice Chancellor at Wits!"
Second, Habib spoke about First's dedication to conversations around race and lived experiences of race. 21 years after democratic transition, and in the context of movements such as Rhodes Must Fall at UCT and Wits Transform, Habib said students are "raising the question that we have not changed sufficiently, that we need to start asking hard questions about what we've done, what sacrifices we've made, what concessions we've made, and what trade-offs we've made, and whether those trade-offs are legitimate or not.
"I think there cannot be a more appropriate moment for a hard discussion on universities, on how well we've transformed, on the issue of race in our society," he said.
"Coconuts Behaving Badly and Militantly"
Chigumadzi is currently completing a postgraduate degree in Development Studies at Wits, and is the founder and editor of Vanguard Magazine. Her debut novel, Sweet Medicine, will be published under Jacana Media's new imprint BlackBird Books in September. Chigumadzi spoke about her research into why "coconuts" – privileged, young, black South Africans, "black on the outside but white on the inside" – have "become conscious and are joining their working class comrades in black anti-racist struggles".
"[I]t is this very generation," Chigumadzi said, "supposedly robed in the privileges of democracy, that is now 'behaving badly' and 'militantly'. Instead of becoming the trusted go-betweens between black and white, we are turning to conceptions of blackness and mobilising anger at the very concept of the Rainbow Nation. The fantasy of a 'colour-blind', 'post-race' South Africa has been projected onto us Coconuts, but our lived experiences are far from free of racism."
Can Black and White South Africans be Friends? Yes. And No.
Sisonke Msimang, The Daily Maverick columnist and former executive director of the Open Society Initiative for Southern Africa, based her research into the possibility of authentic interracial friendship. She performed her text along with poet Lebo Mashile.
"Can we be friends across these 'racial' boundaries?" Msimang asked. "Yes we can. And no we cannot. It's that simple and that complex.'
* * * * *
Download links (scroll down to view the lectures):
* * * * *
Watch a video of Chigumadzi discussing the Ruth First Fellowship and her research: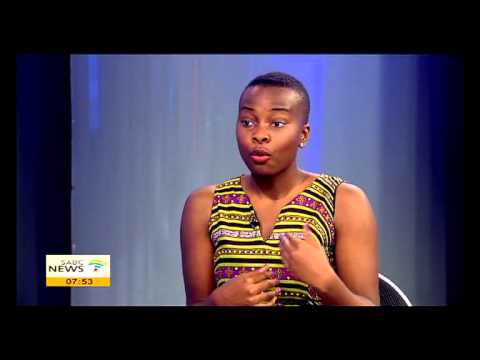 * * * * *
Watch a video of Msimang and Mashile performing some of Msimang's research:
Sisonke Msimang and Lebo Mashile perform some of Msimang's research for the 2015 #RuthFirst fellowship.

Posted by Journalism South Africa on Monday, 17 August 2015
* * * * *
See tweets from the event:
2015 Ruth First lecture: Panashe Chigumadzi by Books LIVE
* * * * *
2015 Ruth First lecture: Sisonke Msimang by Books LIVE
Book details
Image courtesy of Wits Vuvuzela