It's official! Book Dash is going to Durban.
Book Dash is a registered voluntary association that creates free books for South African children, making them available online so anyone can freely translate or distribute. They believe that every child should own 100 books by the age of five. In South Africa, that means giving 600 million free books to children who could never afford to buy them.
Inspiring events have been held in Cape Town and Johannesburg where some of the countries finest creatives have teamed up to create beautiful open-licensed books. Watch a video of the inaugural event: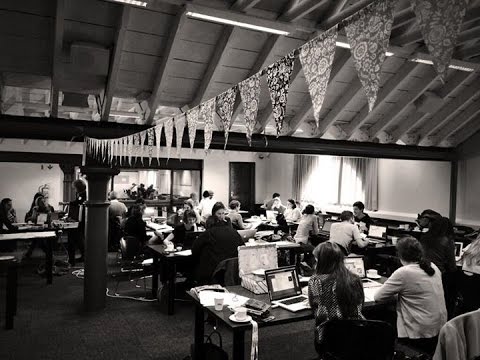 Making children's books in 12 hours requires a lot of talent, and a little bit of magic. Applications are now open for writers, illustrators, and designers to participate in Book Dash Durban, on 7 of November. They also need experienced book editors, an IT expert, a photographer and videographer, as well as an event logistics wizard.
To form part of this incredible initiative fill out the application form before 12 October. Space is limited, and only 40 people will be selected based on talent and experience. Book Dash Durban will be held at St Mary's DSG in Kloof from 9 AM to 9 PM.
Spread the word and be part of this kids literacy revolution!
Event Details
Also read: