Alert! Belarusian investigative journalist and non-fiction author Svetlana Alexievich has been awarded the 2015 Nobel Prize in Literature.
The announcement was made by Sara Danius, Permanent Secretary of the Swedish Academy, in Stockholm this afternoon.
Official citation:
The Nobel Prize in Literature 2015

The Nobel Prize in Literature for 2015 is awarded to the Belarusian author

Svetlana Alexievich

"for her polyphonic writings, a monument to suffering and courage in our time".
The authors tipped to win this year were Alexievich, Haruki Murakami and Ngũgĩ wa Thiong'o, among others. All three were rumoured to be in the running last year, and Ngũgĩ's name has been linked to the prize for many years. However, nominations are not made public by the Swedish Academy, so the authors suggested are pure speculation.
In an interview after the announcement, Danius said: "Alexievich is of course an extraordinary writer. For the past 30 or 40 years she has been busy mapping the Soviet and post-Soviet individual.
"But it is not really about a history of events; it's a history of emotion. What she's offering us is an emotional world. The historical events she covers in her various books, such as the Chernobyl disaster or the Soviet war in Afghanistan, these are in a way just pretexts for exploring the Soviet and post-Soviet individuals.
"She's conducted thousands and thousands of interviews with children, women and men, and in this way she is offering us a history of a human being about who we did not know very much, at least in this systematic manner, and at the same time she's offering us a history of emotions, a history of the soul if you wish."
Danius said Alexievich has been contacted and informed about her award.
"She was overjoyed when she finally understood who was calling her," Danius said. "Her comment was 'fantastic'!"
When asked whether having a journalist and non-fiction writer win the Nobel Prize widens the concept of literature for the Academy, Danius said: "I think so. Not only is the material she's offering us new but she's actually devised a knew kind of literary genre, and that's part of her achievement. It's a true achievement in terms of material but also in terms of form."
Alexievich becomes the 14th woman to be awarded the Nobel Prize in Literature. She is also the 81st European winner, out of a total of 112. By far the most Nobel Laureates in Literature come from that continent, while Africa has produced the fewest; just four: JM Coetzee, Nadine Gordimer (both South Africa), Wole Soyinka (Nigeria) and Naguib Mahfouz (Egypt).
Last year's winner, Patrick Modiano, was generally considered an obscure selection. The Frenchman followed on from 2013′s more predicable, although no less deserving, choice in Alice Munro. The 2012 prize was won by Mo Yan, with Tomas Tranströmer taking the 2011 edition.
Watch the announcement: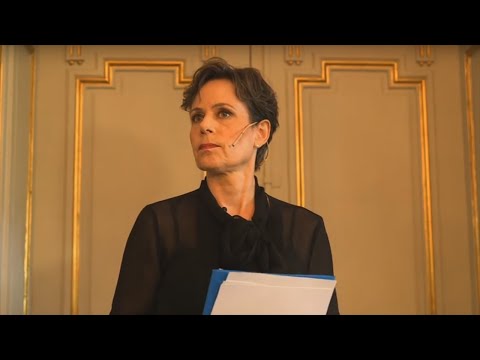 Book details