The UK and North American rights to Binyavanga Wainaina's next two books, How to Write About Africa and It Is Only a Matter of Acceleration Now, have been snapped up, The Bookseller reports.
Simon Prosser, publishing director of Penguin Books imprint Hamish Hamilton, which acquired the British and Commonwealth rights, took to Twitter to say he is "thrilled" by the development, and told The Bookseller that he "couldn't be more excited and proud" to bring Wainaina to the widest possible readership, calling the Kenyan author "both a brilliant, highly original writer and a fearlessly engaged thinker on Africa today".
North American rights have been acquired by Chris Jackson at Random House/Spiegel & Grau.
How to Write About Africa grew out of Wainaina's 2005 essay of the same name, published in Granta, which received worldwide attention. The book is due to be published in 2017.
In a 2010 follow-up essay for Bidoun entitled "How to Write About Africa II" (no longer available online but quoted in The New Yorker) Wainaina explained the genesis of the essay, which he said grew out of an email written "in a fit of anger, maybe even low blood sugar – it runs in the family". A third installment, "How not to write about Africa in 2012 – a beginner's guide", was published in The Guardian in 2012. The essay was published in book form, on a limited run, by Kwani? in 2006.
It Is Only a Matter of Acceleration Now, which the author gave Books LIVE a heads-up about in May, calling it his "big Africa book", is set for publication in 2019.
From The Bookseller:
Wainaina said: "Africa is beginning to shape itself to look like its selves. This great tearing and remaking will be the dominant aspect of my continent in the world over the next fifty years. What we see now will be barely recognizable, and in this great adventure, we begin to take charge of our fates, and move closer to a more central place in the world."
An excerpt from "How to Write About Africa", which always worth another read:
In your text, treat Africa as if it were one country. It is hot and dusty with rolling grasslands and huge herds of animals and tall, thin people who are starving. Or it is hot and steamy with very short people who eat primates. Don't get bogged down with precise descriptions. Africa is big: fifty-four countries, 900 million people who are too busy starving and dying and warring and emigrating to read your book. The continent is full of deserts, jungles, highlands, savannahs and many other things, but your reader doesn't care about all that, so keep your descriptions romantic and evocative and unparticular.
* * * * *
Alternatively, listen to actor Djimon Hounsou reading an excerpt: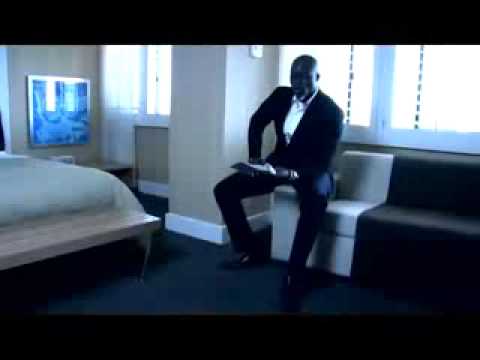 * * * * *
Related stories:

Book details
Author image courtesy of Vol.1 Brooklyn