'n Nuwe Afrikaanse leefstyljoernaal het ons behoorlik aan die gons.
"Ambassadeur is 'n Afrikaanse literêre leefstyljoernaal met 'n voorliefde vir avontuur. Ons vier die skeppers, die denkers, die risiko-nemers en kunstenaars, die vakmanskap en besigheidsvernuf, die ekstraordinêre, die kreatiewe, die filmmaker, die musikant en die skrywer.
Hys die anker, span die seile en kom saam met ons op hierdie nuwe ontdekkingstog deur Afrikaans."
Só beskryf die mense agter hierdie opwindende nuwe projek wat binnekort by die Youngblood-gallery in Breestraat, Kaapstad bekendgestel gaan word.

Die eerste uitgawe belowe stewige leesstof en spog met 'n hele paar bekende name, onder wie skrywers soos Pieter-Dirk Uys en Koos Kombuis; 'n blik op die "volgende generasie jong skrywers" en selfs 'n kortverhaal deur Henry Jack Cloete wie se debuutroman Draalnoot vir 'n janfiskaal verlede jaar verskyn het.
Lees bietjie wat jy nog kan verwag, en loer dan na die voorskou:
In uitgawe een besoek Ambassadeur vyf Afrikaanse musieklegendes – David Kramer, Koos Kombuis, Valiant Swart, Albert Frost en Hunter Kennedy – en gesels met hulle oor hul gunsteling kitare. Wêreldbekende fotograaf, Daniel Naudé, deel sy avonture en die gevoel wat hy ervaar wanneer daar net 'n Hasselblad-kamera tussen hom en 'n reuse Ankole-bees is. Avonturier, Archie Leeming en sy Skotse trawante, spring sonder enige ervaring op 350cc motorfietse en ry van Edinburg tot in Kaapstad. Kitare, motorfietse, branderplanke, seiljagte, mesmakers, langspeelplate, filmmakers, skrywers en meer.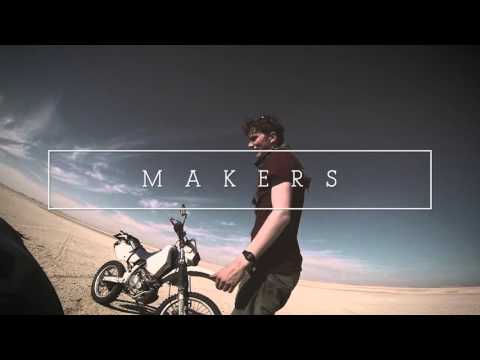 Besoek die Ambassadeur-blad op Facebook of Twitter vir uittreksels en inligting oor hoe jy die eerste uitgawe, wat Januarie 2016 beskikbaar sal wees, kan bestel.
Sien ons jou by die bekendstelling? Ons mis dit vir niks, al is dit net om uit te vind of die titel 'n kopknik is aan André P Brink se gewilde roman van (min of meer) dieselfde naam!

Besonderhede
Boekbesonderhede