2015 marked the passing of some of the greatest literary giants of our time.
Worldwide readers mourned the death of André Brink, Terry Pratchett and Jackie Collins, who led the charge for decades in their respective genres.
We also said goodbye to Zimbabwean writer, poet and essayist Chenjerai Hove; adventurer Mike Lundy; the most-read author in Afrikaans, Ena Murray; beloved Afrikaans poet TT Cloete; Exclusive Books founder Philip Joseph; the first South African to grace the cover of Vogue, Nelle Dreyer; and advocate for Afrikaans Pieter Kapp.
More recently we also said goodbye to Lauretta Ngcobo, Chris Barnard and Mark Behr, whose contributions to literature were unsurpassable.
The international community mourned the loss of Assia Djebar, Günter Wilhelm Grass, Hans van de Waarsenburg, Stephen Ellis and Henning Mankell.
Here is a roundup of the articles Books LIVE published following the news of their passing:

Celebrated novelist André Brink passed away in February, at the age of 79.
Brink passed away while returning from Belgium, where he had been awarded an honorary doctorate from the Belgian Francophone Université catholique de Louvain (UCL).
Brink was born on 29 May, 1935, in Vrede in the Free State. He matriculated in 1952 at the Lyndenburg High School, becoming only the second student in the then-Transvaal to achieve seven distinctions. He earned a BA at Potchefstroom University, and MA degrees in English (1958) and Afrikaans (1959), which he was awarded cum laude.
Assia Djebar, the celebrated Algerian novelist, passed away in February.
Djebar, whose real name was Fatima Zohra Imalayène, wrote in French and was often mentioned as a contender for Nobel Prize. She won many prestigious prizes, including the Peace Prize of the German Book Trade in 2000. Women of Algiers in Their Apartment and The Tongue's Blood Does Not Run Dry: Algerian Stories are among her works that have been translated into English.
Djebar was commended as a "great intellectual" by French President François Hollande and was acclaimed for her exploration of the lives of Muslim women in fiction. She was also notable for her work as a filmmaker, historian and academic.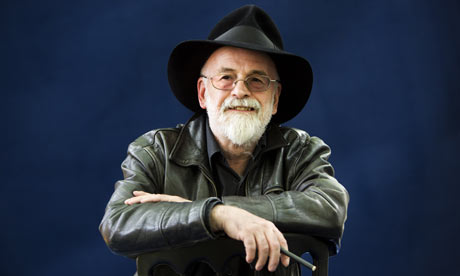 The English fantasy author Terry Pratchett died in March, aged 66.
Pratchett had been battling Alzheimer's disease.
Larry Finlay, MD of Transworld Publishers, told The Telegraph: "Terry faced his Alzheimer's disease (an 'embuggerance', as he called it) publicly and bravely. Over the last few years, it was his writing that sustained him. His legacy will endure for decades to come."
Pratchett is best known for the Discworld series, which began in 1983 with The Colour of Magic and now contains around 40 books. He was incredibly prolific, writing about two books a year, and sold over 70 million copies during his lifetime, in 37 languages.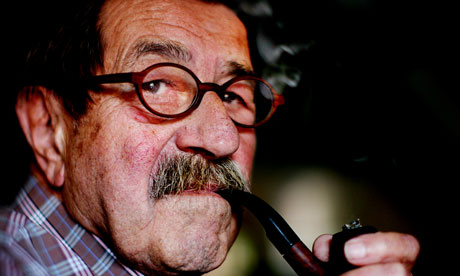 Nobel Prize-winning German author Günter Wilhelm Grass died in April at the age of 87.
Grass was born in the Free City of Danzig (now Gdańsk, Poland). He served as a soldier in the Nazi Waffen SS during World War II – a fact he did not reveal until 2006 – and was captured by US forces and released in April 1946. After the war he worked in a mine and then trained as a stonemason, becoming a sculptor. He only began writing in the 1950s.
Grass – who excelled in every artistic form he attempted, including poetry, drama and graphic art – is best known to English-language readers for his first novel, The Tin Drum, which was published in 1959. The book is considered a key text in European magic realism, and was the first of Grass' Danzig Trilogy.
Mike Lundy, one of South Africa's most avid and best-loved adventurers, passed away in May.
Lundy – author of Best Walks in the Cape Peninsula, Easy Walks in the Cape Peninsula and Weekend Trails in the Western Cape among others – was a household name in South Africa with several books and over 200 articles published on hiking.
Lundy was a regular contributor to the press and radio and a tour guide for Table Mountain National Parks. His exceptional service to the hiking community has been recognised with a merit award from the Hiking Federation of South Africa.
Suid-Afrika se gunsteling liefdesverhaalskrywer, Ena Murray, is in Junie op die ouderdom van 78 oorlede.
Murray was die middelste kind van 'n geneesheer en boorling van die Noord-Kaapse Karoodorpie, Loxton. Haar verhale het dikwels in hospitale afgespeel en die skrywer het noukeurige navorsing gedoen voor sy 'n nuwe roman aangepak het.
Murray het in die vyftigerjare op die tere ouderdom van 14 haar pen opgetel en haar eerste roman, Lisé is in 1960 gepubliseer. Sy het sedertdien meer as 130 boeke op haar kerfstok laat beland.
Veelbekroonde Nederlandse digter Hans van de Waarsenburg is in Junie op die ouderdom van 71 oorlede na 'n kort siekbed.
Die voormalige voorsitter van PEN Nederland (1997 – 2000) was verlede jaar een van die internasionale besoekers aan die Dansende Digtersfees te Spier waar hy feesgangers met sy merkwaardige poësie bekoor het.
"Sy entoesiastiese meelewing en ondersteuning van alles wat met die digkuns te make het, is iets wat 'n mens nooit sal vergeet nie. Gewis is die digkuns soveel armer met sy heengaan …" skryf Versindaba in hul huldeblyk.
Award-winning Zimbabwean writer, poet and essayist Chenjerai Hove died in July in Norway at the age of 59.
Hove was born on 9 February, 1956 in Mazvihwa near Zvishavane, and attended Kutama Mission and Marist Brothers Dete schools before studying at the University of South Africa and the University of Zimbabwe.
Hove was an outspoken critic of Zimbabwe president Robert Mugabe, and left his home country in 2001 under self-imposed exile.
Die geliefde Afrikaanse digter, Theunis Theodorus Cloete, is in Julie vanjaar in die Mooimed-hospitaal op Potchefstroom aan natuurlike oorsake oorlede. Cloete het op 31 Mei sy 91ste verjaarsdag gevier.
'n Woordvoerder van die Noordwes-Universiteit se Potchefstroom-kampus, waaraan Cloete lank verbonde was, het aan OFM vertel dat die digter op Sondagoggend in die hospitaal opgeneem is.
Johan van Zyl het gesê: "Die hele Suid-Afrika, waaronder die universiteit en die skrywersgemeenskap, sal sekerlik Prof TT Cloete se afsterwe betreur."
Professer Stephen Ellis passed away in July after a battle with leukemia.
Ellis was the author of a number of books including External Mission, a meticulously researched book into the secrecy of the ANC in exile published by Jonathan Ball Publishers in 2012.
External Mission won the 2013 Recht Malan Prize at the Media24 Literary Awards.
Ellis was also the Desmond Tutu professor in the Faculty of Social Sciences at the VU University Amsterdam, the Netherlands, and a senior researcher at the Afrika Studiecentrum in Leiden.
Jackie Collins, known as the "queen of the bonkbuster" and "Hollywood's own Marcel Proust", passed away in September at the age of 77 after a six-year battle with breast cancer.
In her novels, Collins shared an insider's view to lives of celebrities, writing about the glitz and glam of Hollywood's elite. Whether or not you have read any of her work, you are sure to know at least one person who has.
In a frank interview with Marie Claire, Collins explained why so many women relate to her books: "They know that I'm writing the real truth. I do live in Hollywood. I'm disguising the people's identities, but [readers] love to play the guessing game. They also love the strong women that I write about. And I write incredibly sexy, strong men, too; usually a bad boy who's waiting to be reformed by the right woman."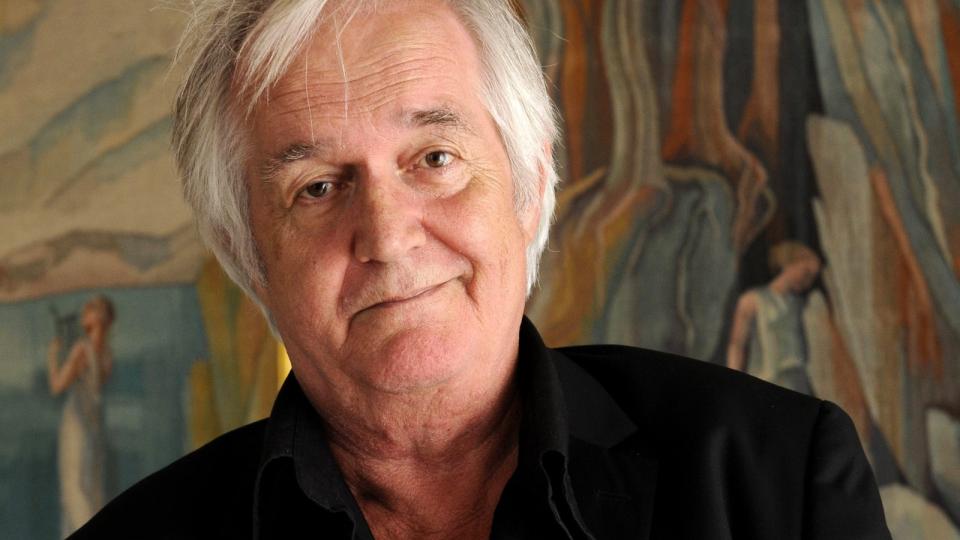 Swedish crime writer Henning Mankell, who had strong ties to Africa, passed away in October at the age of 67.
The author announced that he had cancer early in 2014, and chronicled his battle with the disease in a newspaper column.
Mankell, who was born in Stockholm, Sweden, in 1948, is most famous for his Kurt Wallander novels, which have been translated into more than 40 languages and have sold more than 30 million copies worldwide.
Philip Joseph (pictured centre), the founder of Exclusive Books, which grew from a single shop in Johannesburg to the leading bookstore chain in South Africa, passed away at the age of 94.
He and his wife Pamela started the first Exclusive Books as a second-hand bookshop in King George Street, Johannesburg in 1951. The chain now runs close to 50 stores, including one in Botswana.
In 1954, the Josephs opened a new Exclusive Books in Kotze Street, Hillbrow, Johannseburg, selling second-hand and antiquarian books, as well as new titles. On New Year's Day 1955, the national publicity from a "spectacular explosion" in a nearby store shot the fledgling bookshop to fame.
Nelle Dreyer, wie se outobiografie Voorbladnooi: Van Pleinstraat tot Parys in 2011 by Protea Boekhuis verskyn het, is in Oktober oorlede.
Johan Liebenberg en Louis Jansen van Vuuren, jarelange vriende van Dreyer, het op LitNet hulde gebring aan die voormalige supermodel – die eerste Suid-Afrikaanse model wat op Vogue se voorblad verskyn het. "Sy is dierbaar, vrygewig, snaaks, eerlik en lojaal. Nelle is soos 'n suster vir my en ons kon oor enigiets en alles gesels. En lag," skryf Jansen van Vuuren.
Izak de Vries het ook aan Dreyer hulde gebring met 'n fotoartikel, ook op LitNet. Hy skryf: "Die mens agter die boek was net so warm, eerlik en reguit soos die mens in die boek. Passievol. Briljant. Nederig, al het sy presies geweet wat sy wil hê. Natuurlik ook: Pragtig. Beeldskoon, steeds laat in haar lewe."
Novelist and essayist Lauretta Ngcobo passed away in Johannesburg in November.
The sad news was confirmed to Books LIVE by Ngcobo's publisher, UKZN Press.
Ngcobo was born in 1931 in Ixopo in KwaZulu-Natal, and later attended Fort Hare University.
Ngcobo was at the forefront of the women's anti-pass marches in 1956, and was well known for her feminist writings throughout the 1950s and 60s – being critical both of apartheid and of Zulu traditions that restricted women's freedom – although her work was first published in the 1980s.
Author Mark Behr passed away in Johannesburg in November, at the age of 52, of a heart attack.
Behr was born in Tanzania in 1963, and grew up in South Africa. His first published novel, The Smell of Apples (1995), appeared first in Afrikaans in 1993 as Die Reuk van Appels, winning the Eugène Marais Prize, the M-Net Award, the CNA Literary Debut Award and The Art Seidenbaum Award from the Los Angeles Times.
The success of the novel compelled Behr to speak publicly about his history as a campus spy for the South African security establishment. In 1996, at a writer's conference in Cape Town titled "Fault Lines – Inquiries Around Truth and Reconciliation", he addressed what he called his "betrayal".
Pieter Kapp, geliefde akademikus en emeritus-professor in Geskiedenis aan die Universiteit Stellenbosch, is in Desember op die ouderdom van 76 in Somerset-Wes oorlede.
Kapp se belangrike bydrae tot die taaldebat op Stellenbosch, Maties en Afrikaans, het verlede jaar by Protea Boekhuis verskyn. In hierdie boek het die geskiedkundige die verhaal van Afrikaans op Stellenbosch opgeteken en indringende vrae gevra oor die manier waarop die taalkwessie in die toekoms hanteer behoort te word.
Tydens 'n gesprek met Jacques du Preez by die US Woordfees 2014 het Kapp sy beweegrede vir die skryf van Maties en Afrikaans as volg opgesom: "Jy kan nie Afrikaans verstaan as jy nie Stellenbosch verstaan nie en jy kan nie Stellenbosch verstaan as jy nie Afrikaans verstaan nie."

Afrikaans author and dramatist Chris Barnard died of a heart attack this week at the age of 76.
Barnard was born in Nelspruit in 1939. He matriculated in 1957 and completed a BA degree in 1960 at the University of Pretoria. He worked as a journalist for 17 years and as a scriptwriter and film producer between 1978 and 1994. He began farming macadamias in the Lowveld in 1995.
Barnard was one of the most important Sestigers, mainly because of his great versatility. He wrote novels, novellas, columns, youth novels, short stories, plays, radio dramas, essays, film scripts and television dramas. Barnard published over 30 books and received several literary awards, including a brace of Hertzog Prizes, and translated Chinua Achebe and Ernest Hemingway into Afrikaans.

Related link:
Book details