It's no secret that we love the award-winning journal Asymptote.
In their latest issue, the quarterly magazine dedicated to literary translation and contemporary writing celebrates their fifth anniversary with a magnificent theme: Eternal Return.
"We may die, but our souls somehow survive, in images, in gestures, in words haunting the written page… Years come and go, books are borrowed and sometimes lost, but words linger forever in our minds," the Editor's Note states, introducing the exciting line-up for the January 2016 issue.
Read the note in full to see what you can expect:
Somehow, the year's end always comes as a surprise. Suddenly, January is upon your doorstep: you're another year older. This month, Asymptote turns five, a ripe old age for a literary magazine run entirely by volunteers. Yet we haven't jaded a bit—heartened as we are by the success of our recent mini-fundraiser, and, of course, by this new issue (video trailer here). Aside from exclusive interviews with the great Junot Díaz and Yann Martel, this issue hails never-before-published material from thirty countries.
In this jam-packed issue, one of our favourite local word smiths Toast Coetzer joins the likes of Junot Diaz, Yann Martel, Ingo Schulze, Caroline Bergvall, Sybille Lacan, Olga Tokarczuk, Xiao Kaiyu.
Coetzer translated three of his poems from Afrikaans: "own terms", "circulations of blood" and "Anene Booysen". His section of the e-magazine also features the original poems and a recording of him reading "circulations of blood" in Afrikaans ("bloedsomloop").
As this week's Suday Read, find Coetzer's work on Asymptote and browse the website for more literary delights:
Three Poems
Toast Coetzer

own terms

you are here on own terms
just like Omar al-Bashir and his walking stick, Jeb Bush and his exclamation mark, Nasser al-Wuhayshi and his final meal, a regular sickle-bush, a lone donkey at a dry spring

the desert wind blows, on its own terms,
waves of sandgrouse, whirring balls of dust, are loosened
from the far-off mountains where the single horn
of an old oryx bull catches the light

you are here on own terms, with the cancer
that ring-barked you, the drunk pick-up
that burst through the fence and snapped
the telephone pole in half so it came to
rest on your forehead naming
all the names of your leaking things

here it is, your heart in a photograph
still printed at the CNA, underneath a shirt
in which you were smaller, your skin softer,
your hair thicker, laughing

there's a time when everyone – al-Bashir, all Bushes,
also Zuma – will be dead, and the people who stand around
those graves, with pretend tears, or thorns in their palms,
will recognize, in the sharp corners of the hole, the depth
thereof, the end-of-story of all our outcomes.
Watch the trailer for Asymptote's Eternal Return edition: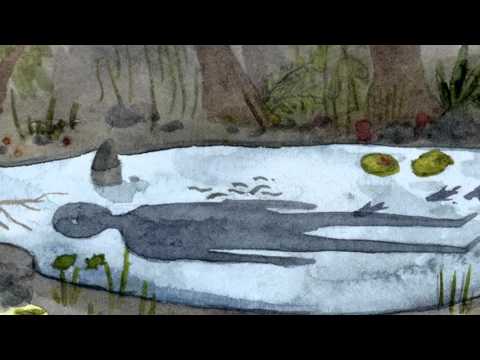 Book details