For those of you who missed Lauren Beukes's TEDxJohannesburg talk last year, the video is now available to watch on YouTube.
The talk is about the power of reading and the transportive nature of stories.
"When we read it's seen as an insular activity, you're going into yourself, you're being antisocial," Beukes says, "but what you're doing is engaging with other ideas and other people and other minds."
She calls stories "the most incredible form of telepathy", and adds: "The reason I write stories is because stories allow us to be more than we are."
Watch the video: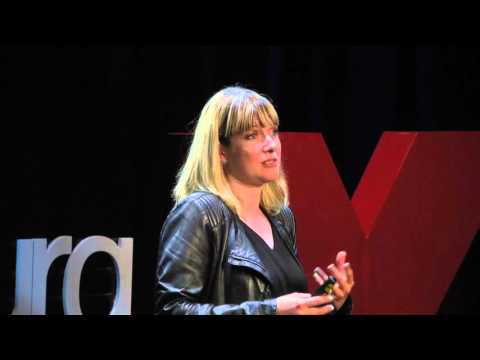 Lauren writes stories for a living. In her own household, in fact, stories are sacred. So sacred that she would go just about anywhere to find the best of them. Recent escapades include hanging out with a vodou priest in the depths of Port-au-Prince in Haiti, or spending time with a colourful range of locals amidst the ruin porn of a decaying Detroit, and going shoulder-to-shoulder in a packed and tense refugee shelter in downtown Johannesburg. All of this in an effort to go beyond the cliche and to get underneath the skin. Amongst the rewards, she says, is the possibility of gaining a perspective that you wouldn't otherwise come up with on your own. In this talk, delivered at TEDxJohannesburg 2015, Lauren takes us on a dizzying trip into her world. In the process, she gives us an enlightening glimpse of the mind of a wonder woman writer at the height of her powers.
Book details