Everyone loves JK Rowling, except perhaps those who cursed her when translating Harry Potter
By Sue de Groot
SPARE a thought for those who translate English texts. Mastering English is a Sisyphean task for those who speak it from birth; learning it as a second language is, to put it mildly, a bastard. Now imagine what it must be like to transform the infinitely complex twists and turns of an idiomatic, idiosyncratic English sentence into something that makes sense in another language.
As if that weren't difficult enough, imagine trying to translate words that do not exist in any dictionary, English or otherwise. You might think everyone in the world worships and adores JK Rowling, but I suspect those who had to translate the Harry Potter books occasionally cursed her.
How do you translate quidditch, horcruxes, wrackspurt and crumple-horned snorkacks into other-language words of similar bounce and gravitas? And what about those quibbilicious character names? These are the things that kept translators awake at night.
One solution would have been to leave Rowling's words alone, but translators are a brave bunch and besides, English wordplay only works if you understand English. To be effective in other languages, names and places would have to be rewritten, and some of the interpretations of Potterverse are almost as entertaining as the books themselves.
Take the "pensieve", a bowl containing someone's memories. Rowling's word combines the properties of a colander and deep thought. The Germans turned it into the lovely Denkarium, a made-up word that married thinking with an aquarium. The Norwegians, if you ask me, fell a little short of the mark. They call it a tanketank, literally a "thought-tank", which sounds more like a gathering of business executives than a magical device.
Chinese translations are inscrutable unless one can read Chinese characters, but if you ever get a chance to watch the dubbed Harry Potter films with English subtitles, do treat yourself. For some reason the Chinese word for "Muggle" (a non-magical person) translates back into English as "melon".
As any Pottermaniac knows, Muggles are spread thickly throughout the seven books. Turning them into Melons results in a giant fruit basket. To pick just a few random sentences: "Melons have garden gnomes too, you know"; "You should take Melon studies next year"; "I was merely reading the Melon magazines"; "Melon women wear them, Archie; not the men"; "Even Melons like yourself should be celebrating"; "My parents are Melons, mate"; "How come the Melons don't hear the bus?" And so on.
As for the character names, Harry, Ron and Hermione have escaped intact, as has Voldemort, but the key plot point involving an anagram presented a huge translation challenge. He-who-should-not-really-be-named made up his own creepy label by jumbling up the letters of his given Melon name, Tom Marvolo Riddle — the anagram is "I am Lord Voldemort". The French got around this by changing Voldemort's original name to Tom Elvis Jedusor, which yielded the anagram "Je suis Voldemort". But how can one take a supervillain called Elvis seriously?
The French have also had fun with the names of animals. Hermione's cat Crookshanks is known as Pattenrond in France. Ron's rat Scabbers is Croûtard, and Dumbledore's phoenix Fawkes has become Fumseck — which sounds like a thumbsuck to me.
The Mentalfloss website has investigated foreign names for the Hogwarts houses. In Spanish, Swedish, German, Polish, and Hebrew they remain Gryffindor, Hufflepuff, Ravenclaw and Slytherin, but in other countries they have been reinterpreted in some mystifying ways. The French, for instance, changed Hufflepuff to Poufsouffle, which sounds like a cross between something you eat for breakfast and something you rest your feet on. They changed Slytherin to Serpentard — Harry's Gryffindor mates would no doubt have howled with joy at the implied insult.
Hufflepuff seems to have given translators the most trouble. In Brazilian Portuguese it is Lufa-lufa, like something one might use in the shower. In Italian it is Tassorosso ("red badger" for the house's mascot) and in Welsh it is Wfftiwff, which apparently is not an acronym. In Czechoslovakia they settled for Mrzimor.
There's much more to this than Mrzimor and Melons. I recommend this rabbit hole whenever you need a mood lift.
*This is an extended version of the Pedant Class column published in Sunday Times Lifestyle Magazine on March 26 2017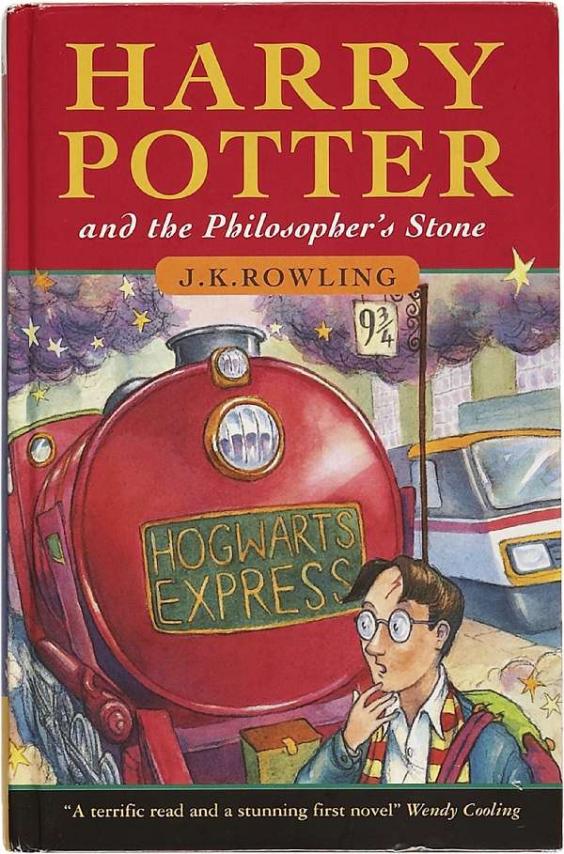 Book details