This review was originally published in the Witness.
IN a Paris restaurant in 1958, an about-to-retire waiter, polite and unobtrusive and apparently from Algeria, serves a meal to a pair of irritating customers. Then, one speaks to the other in Afrikaans, the waiter looks at him properly for the first time and what has been an ordinary event turns into chaos and bloodshed.
This is the shocking opening scene of Fred Khumalo's novel, which centres on the sinking of the SS Mendi in the English Channel in 1917, a wartime catastrophe that led to the deaths of almost 650 men, the majority of them members of the South African Native Labour Corps, who, although not allowed to carry guns, were on their way to France to assist in the allied war effort. In Khumalo's story, among the survivors who continue their journey to France and the hell of the First World War is Pitso Motaung, who under the alias of Jean-Jacques Henri is the waiter of the opening chapter.
Khumalo elegantly builds Pitso's story from his birth as the son of a deserter from Boer forces in the Anglo-Boer war and the Sotho woman who takes care of him. We follow him through his upbringing and education in a Bloemfontein orphanage; his first love affair, which ends badly; his decision to volunteer for the Labour Corps; his journey to France; the tragic fate of the SS Mendi; his wartime experiences and his eventual life in France in the first half of the 20th Century.
It is a fast-moving and compelling narrative, and if the arm of coincidence stretches very long in places, that's fair enough. Khumalo has used his sources cleverly, particularly in the scenes of the sinking where the reported words of the Reverend Isaac Dyobha to the doomed men on the Mendi, and which give Khumalo his title, have echoed down the century since the tragedy, even when little was said or remembered of the fate of the ship and its passengers – something that has fortunately been corrected.
Khumalo also highlights the racial politics of South Africa and Britain at the time, giving his story a substance that goes beyond the tale of one man. He also gives the telling a nuance – not all blacks are all good, nor all whites all bad – which is important, particularly in these racially charged times. I have set myself a project for the four years of the centenary of World War 1 to read or re-read some of the writing, both fiction and non-fiction, that has emerged from that extraordinary conflict.
Now I can add a fine South African novel to the list. – Margaret von Klemperer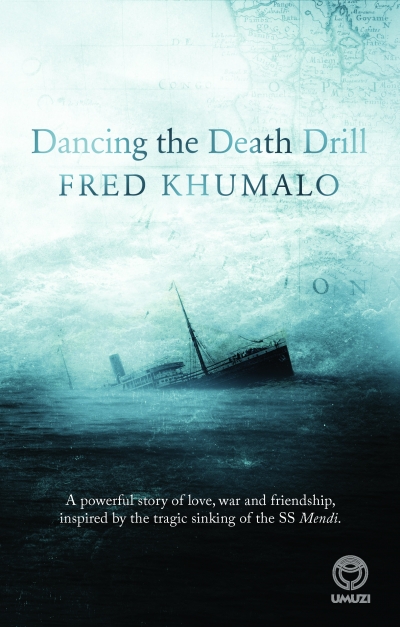 Book details