Fred Strydom's new novel explores identity through characters who are striving to find peace. By Anna Stroud for the Sunday Times
Photo © Joanne Olivier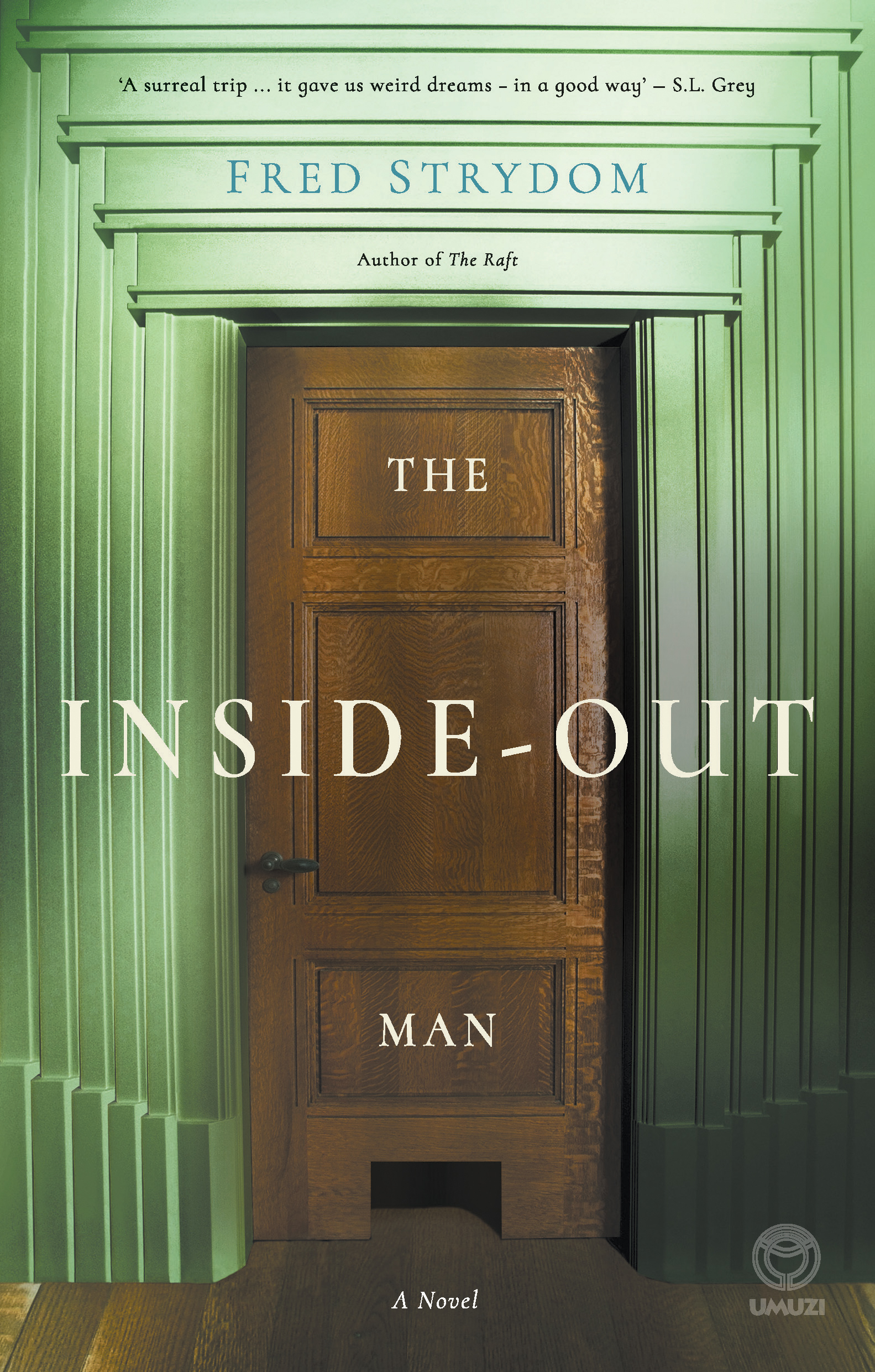 The Inside-Out Man
Fred Strydom (Umuzi)
*****
Fred Strydom was a kid who always asked, "Why?" He started writing as soon as he could read, and in high school he wrote Pulp Fiction-style plays with his friend Sean Wilson that smashed the tedium of traditional school productions. It's only natural then that his inquisitive mind and subversive streak should culminate in a book like The Inside-Out Man.
"Both The Raft and The Inside-Out Man are books about identity," Strydom said about his debut and second novel. "[They're] books about people being scared of who they are."
The narrator is jazz genius Bently Croud – aka Bent, "the misshapen state" – who meets billionaire Leonard Fry. Leonard presents him with an unusual proposal: live in my house for a year while I lock myself in a room, and let's see what happens.
Strydom's characters are unnervingly honest. "Always write from the perspective of the person you trust the most," he said. He spent the most time with Bent, but there's also a part of him – a part that scares him – that identifies with Leonard. "Leonard does represent a twisted, idealistic version of how I wish I could sometimes be… to act on impulse, to say 'to hell with it', to make rash decisions, to be totally confident and to let the chips fall where they may."
The setting is Krymeer, a countryside mansion – a three-dimensional character with a locked door at the centre of the narrative.
"Something can only be constricting if it's alive," Strydom said. Bent is trapped by the city, the countryside, and the deal he made with Leonard. "Each trap is presented to him as an option out… but it isn't."
Bent struggles to cope with the residues of an unhappy childhood – an absent father and an unhappy, alcoholic mother – and his own lack of self-awareness. The one thing he wants, Strydom said, is peace. "I think we're more aware of how Bent's past affects him than he's aware of it." Leonard, on the other hand, "represents somebody who's trying to find peace with himself by keeping himself from a world that he can't fit in with."
The tension in The Inside-Out Man is maintained by the three characters in the house – Bent, Leonard, and Jolene (Bent's girlfriend) – and their secrets. Strydom drew on influences like Edgar Allan Poe, the irrational horror of HP Lovecraft, Alfred Hitchcock's film noir, and Raymond Chandler's gritty dialogue. "There's a femme fatale you can't trust, there's an anti-hero and there's a mystery at the heart of it."
There are strange parallels between Bent and his mother and Jolene and her son. He gets sucked into her world, and soon he can no longer recognise himself in the mirror.
Strydom writes his stories in his head, and finds the act of putting words to paper the "least interesting" part of writing. He wrote a third of The Raft during a road trip from Cape Town to Johannesburg. "If it's good it will stick and if it's not good it will go," he said. "It's just a case of getting a hold of your story."
Strydom wants his work to inspire people to pursue their own talents. "We should have the courage to be pure storytellers," he said. "I don't mind if my book isn't the best book of the year, but it's really great if it invites people to take a stab at it."
If one book can inspire others, it's The Inside-Out Man. Multilayered, honest and, as promised, a hell of a trip. Don't try to label it, but if you must, forget about it being speculative fiction. That raft has sailed.
Follow Anna Stroud @annawriter_
Book details