A new month calls for a new sunshine noir author sending shivers down the spines of local thriller fans…
This month, the co-author of the popular Detective Kubu series, Michael Sears, had the opportunity to interview Fred Strydom for The Big Thrill – the magazine for international thriller writers.
Critics and readers alike raved about Strydom's latest novel, The Inside-Out Man, a psychological thriller exploring themes of alienation, identity and madness.
Here's what the two thriller aficionados chatted about:
Fred Strydom's debut novel The Raft caused a big stir on the South African literary scene in 2015, and The Inside-Out Man is just as intriguing. It starts with a simple premise – a rich man seeks absolute isolation to come to grips with his life. But after that, the novel twists and turns until we come to realize that everything we thought we knew about the characters and the plot may also have been inside-out.

Fred studied film and media at the University of Cape Town and works as a scriptwriter in Johannesburg, where he lives with his wife, son, two dogs, cat, and two horses. I asked him a bit more about himself and his remarkable book.

What drew you to writing novels, when did you start, and how does the process work for you?

I think it's fair to say I've been writing for as long as I've been reading. Even as a kid, I saw in the books I read the freedom and potential to create stories of my own. Writing is immediate in that way – there's a long way to go before attempting your first film, for example – and a pen, pad, and some version of a sanctuary is all you need to get started. As privileged as I have been to collaborate in other creative spaces as an adult, from doccies to film to songwriting, in the end, writing remains my most borderless, accessible, and honest form of individualistic expression. If anything, I can say that even as a published author, I'm probably less of a writer than I used to be as a kid. My craft may have been honed, but there's a reckless abandon I had as a kid that I miss – free of pretense, insecurity, and conformity. In some ways, I believe I'm working towards finding my way back to that beautifully careless, uninhibited state of creativity I once had, applying the tricks of syntax and semantics I've learned along the way, but coming home to a truer, bolder me.

The premise of The Inside-Out Man is that a guy is to be locked into a room in his house for a year with absolutely no contact with the outside world except having food supplied through a slot in the door. It's solitary confinement, but the twist is that the rich, bored victim wants it, indeed is passionate about it. He hopes to be able to find himself once all the world's distractions are removed. Then things go horribly wrong.

How did you come up with the idea?

Every idea starts as a seed. The seed could be an image, a song, a moment. For this book, the seed was the image of a door, and by virtue of this fact, a room. I can't tell you why the image of a door intrigued me, but that's for the story gods to explain. If the image is captivating enough (and you'll know, because it's the one you can't let go of), you'll begin a process of internal questions, each serving to extend a stem from the seed. What's behind the door? Is it a person? Did the person get locked in there by someone, and if so, why? That's one potential stem. Now that you have it, you take a couple steps back and explore the alternative: the person wasn't put in there by anyone, and took it upon himself to do it. Okay, here's your second potential stem, and in some inexplicable way, a more intriguing one. From that point, you run with it, question after question, choice after choice. Bottom line, ideas don't fall like pennies from heaven, waiting to be caught. They claw and crawl from the dirt, fighting for the light.

The Inside-Out Man is impossible to pigeon hole, but let's call it a psychological thriller. It explores alienation, identity, and madness. Was the premise a means to that end or did you start with the premise and allow Bent to develop?

I try not to decide what the themes of the book are going to be before I write it. If I do, the themes end up contrived, superficial, even preachy. Also, I believe themes should be what the reader derives, not necessarily what the writer deliberately infuses. I'm gunning for entertainment first and foremost. Along the way, as the plot unfolds and the characters are fleshed out, the choices in what they say and do (or don't say and don't do), lean towards particular philosophies and themes and whatever else. In the end, if the characters are real enough, if enough respect has been given to their motivations, the subtexts will come through naturally.
Continue reading their conversation here.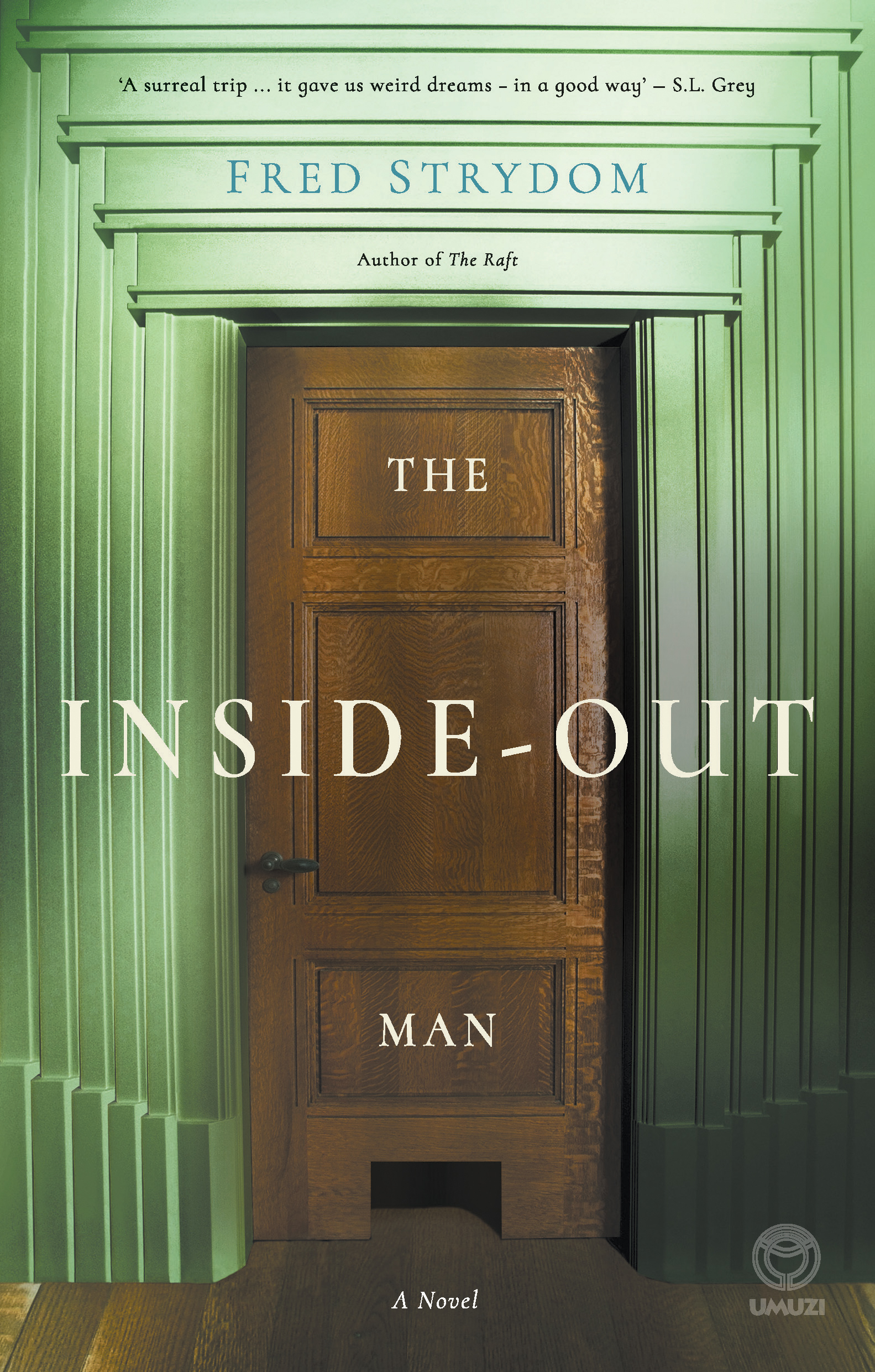 Book details