After listening to President Jacob Zuma's 2014 State of the Nation Address, Andile Mchunu, a 17-year-old from Estcourt, KwaZulu-Natal, found himself unsatisfied with what he had heard. Consequently he started following politics and eventually sat down to write a novella titled The True State of the Nation.
Set in small town in South Africa, it follows the story of a young boy as he discovers the beauty and evils of his nation. It speaks boldly of the atrocities committed by the government and the governed.
The True State of the Nation is currently published as an ebook on Amazon.
Look inside Mchunu's book and read the first few pages by clicking on the book cover on Amazon's website:
On some days going to school is a tough ordeal, but on other days it's a legendary tough ordeal. I am a normal South African boy in the sense that I go to public school, I have to travel a long distance in order to get to school and I grew up in a supposed "post-apartheid South Africa".

It sounds better than it actually is because I grew up in rural Ntabamhlophe which roughly translated means "White Mountain". It got its name from the colour it takes during the winter season as snow falls on its sides. It provides people who are passing by with a breath-taking experience and a picture perfect view, but that is the only place in which it is perfect, in pictures.

The story begins on a normal Monday morning. I get up, get dressed and begin my journey to school. The journey itself takes up three hours of my day because when the closest town in twenty five kilometres away we have to commute, but the nearest bus stop is two and a half kilometres away, which means by six o'clock I begin my journey to catch the seven o'clock taxi, which is rarely on time.

I do not have many complaints about the trip because I get to spend time with friends who sometimes have to travel a further five kilometres a day to a rural school and back. The journey is normally pleasant because after I catch the taxi I get to enjoy the music in the taxi.

Some of my friends usually joke about only being able to listen to music in the taxi because they do not have electricity at home. On rare occasions we would have gospel playing and the normal exchange of stories of sorrow would take place.
Mchunu spoke to Creamer Media's Polity and Kaya FM's 180 with Bob team to discuss his book and what inspired him to write his own version of the State of the Nation Address.
Sane Dhlamini, for Polity, asks the young author how he decided to write about politics, the people and events that inspired his book, his writing process, his future plans and what he would advise the president in preparation for the 2015 State of the Nation Address.
Watch the video: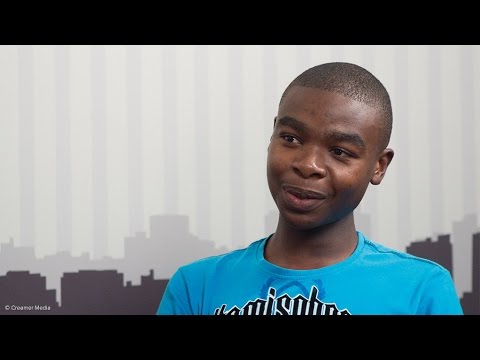 During his interview with Bob Mabena and Kuli Roberts, Mchunu says that he was moved to writing this book when he realised that the president was not giving South Africans the honest truth in his address. "I decided to write the book and give South Africa the full picture, from a student's perspective," Mchunu tells the Khaya FM listeners. He discusses his background and shares more about the characters and basic principles of The True State of the Nation.
Roberts and Mabena both praise Mchunu for his wisdom and way of thinking about South Africa which is remarkable for a man of his age. Listen to the podcast:
» read article