Noted Libyan translator and poet Khaled Mattawa and Arizona poet laureate Alberto Ríos have been elected Chancellors of the Academy of American Poets.
They join an illustrious list of poets who have held the honorary position, including Marianne Moore, WH Auden, Elizabeth Bishop, Adrienne Rich and John Ashbery.
The appointment of Mattawa upholds the Academy's pledge to implement significant changes in its structure, after the infamous resignation of chancellors Maxine Kumin and Carolyn Kizer in 1998, amid protestations over the absence of African-Americans, women, and other minorities on the board.
Mattawa and Ríos take over the seats vacated by Victor Hernández Cruz and Ron Padgett, and will serve as Chancellors for six years.
Mattawa, who was born in Libya, is assistant professor of creative writing at the University of Michigan.
Academy Chancellor Marilyn Hacker said, Mattawa "is one of the best, most inventive, lyrical and intellectually challenging American poets of his generation. His work is as daring in its amalgam of poetic techniques as it is dazzling in the breadth of its subject matter."

About Alberto Ríos, Academy Chancellor Naomi Shihab Nye said, "For decades, Alberto Ríos has graciously, wittily, and lovingly created a rich body of poems and prose evoking the culture of Mexican American family and community life along the borderlands and in the vast deserts and mountainscapes of Arizona and the American West. His dazzling voice weaves the disappearing magic of ancestral memory into the mysteries of changing time – always a glowing champion for the power of the particular and the undersung."
Watch this video of Mattawa reading his English translation of "Celebrating Childhood" from Adonis, which was shortlisted for the 2011 International Griffin Poetry Prize: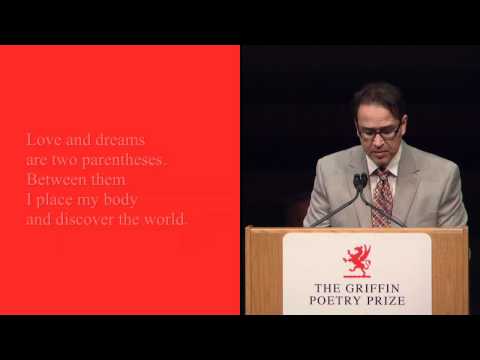 Book details
Images courtesy of NYU and Poetshouse.org
» read article