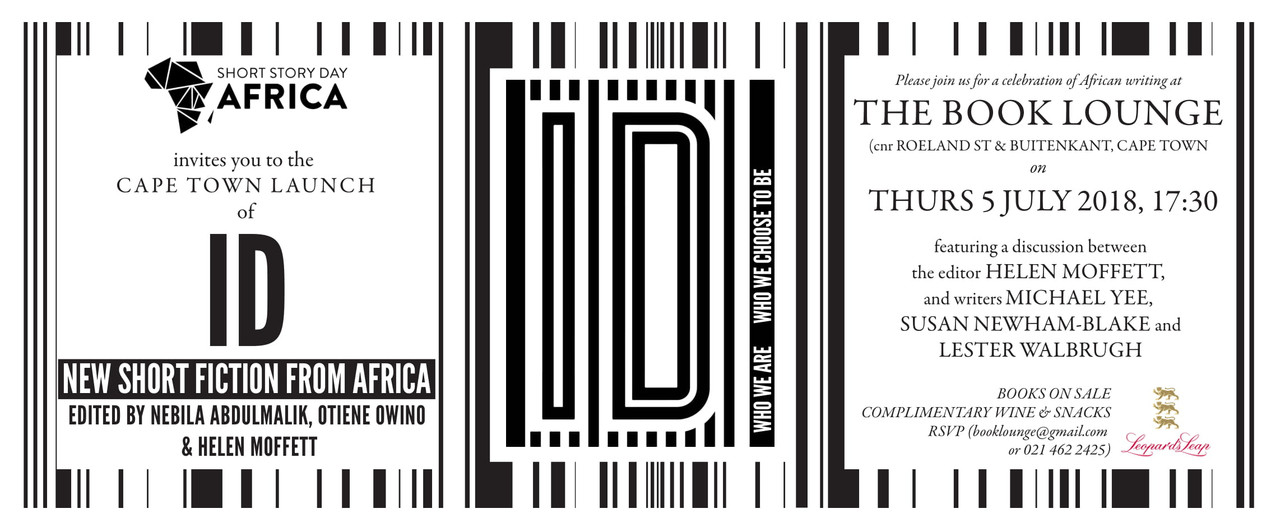 Join Short Story Day Africa for a celebration of African fiction at the launch of their latest anthology, ID: New Short Fiction from Africa.
Edited by Nebila Abdulmelik, Otiene Owino & Helen Moffett, the theme of this year's anthology centered around identity and exploring African identity, in all its facets.
Featured writers Michael Yee, Susan Newham-Blake and Lester Walbrugh will be joining co-editor Helen Moffett in conversation at the Book Lounge on Thursday, 5 July.
Event Details
Date: Thursday, 05 July 2018
Time: 5:30 PM for 6:00 PM
Venue: The Book Lounge, 71 Roeland Street, Cape Town | Map
Guest Speakers: Michael Yee, Susan Newham-Blake, Lester Walbrugh, Helen Moffett
RSVP: booklounge@gmail.com


Book Details