~ ~ ~
The Sunday Times books team brings you a unique view of the past 20 years, represented through the colourful covers of notable South African books. To download a hi-res PDF of the infographic, click here. To download a hi-res .jpg, click here.
What do you think of our choices? Please add notable books to the list in the comments below.
~ ~ ~
1994
Return to Paradise by Breyten Breytenbach – Sunday Times Alan Paton Award (Human & Rousseau)
South Africa heads toward majority rule, yet Breytenbach is far from optimistic about its future. He sees a civil war raging and the land awash in blood. "[This] book … is fueled by the sort of rage that produces great literature" (Washington Post). A New York Times Notable Book of the Year. Awarded the Alan Paton Prize.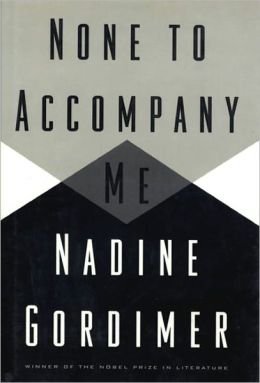 None to Accompany Me by Nadine Gordimer – Notable Read (Penguin)
In an extraordinary period immediately before the first non-racial election and the beginning of majority rule in South Africa, Vera Stark, the protagonist of Nadine Gordimer's passionate new novel, weaves a ruthless interpretation of her own past into her participation in the present as a lawyer representing blacks in the struggle to reclaim the land. The return of exiles is transforming the city, and through the lives of Didymus Maqoma, his wife Sibongile, and their lovely daughter who cannot even speak her parents' African language, the reader experiences the strange passions, reversals, and dangers that accompany new-won access to power. All must change: Didymus, once a major actor in the resistance, making way for Sibongile's emergence as a political figure; Vera, working through the consequences of a lifetime's commitments to a new kind of relationship with a new man of the times, Zeph Rapulana.
Season of Migration to the South by Kole Omotoso – Notable Read (Tafelberg)
There are many reasons possible why he needed an intellectual departure from the concerns of the North, a mentality embodied for him by Western Europe and the United States of America. In spite of continued evidence that the African experience of Europe and things European has contributed in its way to alter Europe and things European, neither the European nor the American intellectual has yet displayed the humility to accept the implications of this alteration. As a result, the African intellectual is forever forced to restate this position while the European and American intellectual continues to assert the same old prejudices.
Say A Little Mantra For Me by Yvonne Burgess – Notable Read (Penguin)
There was something going on with Iris and Girlie. Something fishy that I didn't know about. Because it was bound to be fishy if they weren't letting me in on it.' So figures Gran of her daughter and grandchild, confined in their flat – with an unplanned fourth generation expected as well. Say a Little Mantra for Me is a ruefully funny novel about South Africans ruled by a government "keeping us backward and clean-living", yet plunged into an unwilling transition.
---
1995
Long Walk to Freedom by Nelson Mandela – Sunday Times Alan Paton Award (Little Brown)
The riveting memoirs of the outstanding moral and political leader of our time, Long Walk to Freedom brilliantly recreates the drama of the experiences that helped shape Nelson Mandela's destiny. Emotive, compelling and uplifting, Long Walk to Freedom is the exhilarating story of an epic life; a story of hardship, resilience and ultimate triumph told with the clarity and eloquence of a born leader. "Burns with the luminosity of faith in the invincible nature of human hope and dignity … unforgettable" – Andre Brink "Enthralling … Mandela emulates the few great political leaders such as Lincoln and Gandhi, who go beyond mere consensus and move out ahead of their followers to break new ground" – Donald Woods in The Sunday Times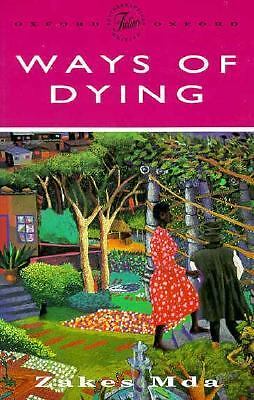 Ways of Dying by Zakes Mda – Notable Read (Picador)
In Ways of Dying, Zakes Mda's acclaimed first novel, Toloki is a "professional mourner" in a vast and violent city of the new South Africa. Day after day he attends funerals in the townships, dressed with dignity in a threadbare suit, cape, and battered top hat, to comfort the grieving families of the victims of the city's crime, racial hatred, and crippling poverty. At a Christmas day funeral for a young boy Toloki is reunited with Noria, a woman from his village. Together they help each other to heal the past, and as their story interweaves with those of their acquaintances this elegant short novel provides a magical and painful picture of South Africa today.
The Sweet-Smelling Jasmine by Jenny Hobbs – Notable Read (Penguin)
Isabel, a South African in her early 50s, escapes from her carping husband to meet her lover, someone from her past whom she has only recently re-met. Set in present-day and 1950s South Africa, this novel straddles the emotions of a collapsing marriage and the powder keg of racial tension.



The Unfinished Autobiography by Joe Slovo – Notable Read (Ocean Press)
A revealing and highly entertaining autobiography of one of the key figures of the African National Congress, described as South Africa's "most important, and most popular, white leader." As an immigrant from Lithuania, a Jew, a communist, a guerrilla fighter and strategist β€" and white β€" few public figures in South Africa were as demonized by the apartheid government as Joe Slovo.
Joe Slovo began his political life as a lawyer at the Johannesburg Bar where he was a colleague and close collaborator of Nelson Mandela in the 1950s. He also served as Mandela's lawyer in that period. He was co-founder with Mandela of the ANC's guerrilla movement, and became the first white person elected to the ANC national executive.
Slovo began writing this autobiography after the fatal bomb attack on his wife, Ruth First, portrayed in the film A World Apart. After many years in prison and exile, Slovo returned to South Africa where he was to play a leading role in the constitutional negotiations. Following South Africa's first-ever democratic election in April 1994, he won widespread respect and admiration as Minister for Housing. He died of cancer in January 1995.
---
1996
The Calling of Katie Makanya by Margaret McCord – Sunday Times Alan Paton Award (New Africa Books)
The winner of the prestigious Sunday Times/Alan Paton prize, this moving, illuminating memoir chronicles the life of an extraordinary woman who was born in 1873 in colonial South Africa and lived through the early years of apartheid to her death in 1955. The story of Katie Makanya opens a window to a side of South African life seldom recorded, examining the patriarchal culture, customs, community traditions, poverty and hardships. Spanning two centuries and set in major cities and towns, this memoir encompasses epoch-making events from the Boer War to the World Wars to the transition from colonialism to apartheid.
Vatmaar by AHM Scholtz – Notable Read (Kwela)
A hundred years ago, a small settlement sprang up in the Northern Cape. A rich diversity of people moved in, as the children were born, Vatmaar became a village. AHM Scholtz tells of Oom Chai, who in turn tells of a Vuurmaak, who in turn introduces someone else. Thus a chain of stories is created interlinking the fates of unforgettable characters like Lance-Corporal George Lewis and his Tswana wife, Rush, Sis Bet, Old Chetty, Hendruk, January, Tant Vonnie and her daughters as they recount tales of the Anglo-Boer War, the diamond diggings, court cases and stokvels: the tricksters and the tricked, marriages and funerals, love and betrayal. A Place Called Vatmaar is a panoramic novel: compelling, wise and humane.
The Year of the Tapeworm by Chris van Wyk – Notable Read (Pan Macmillan)
Mandla "Scara" Nhlabatsi is a journalist on the Black World who yearns to write "tales of fantasy and imagination". In the small hours of a Saturday morning he is awakened from a drunken stupor by urgent knocking at the door of his tiny Sofasonke home. Scara stumbles out of bed to find the most unexpected visitors imaginable staring into his incredulous red eyes: the white President of a beleaguered government and one of his ministers. They have come to ask a favour. And so begins an uproarious sequence of adventures, stranger than any Scara's overheated mind might have invented …
Tomorrow Is Another Country by Allister Sparks – Notable Read (University of Chicago Press)
Tomorrow is Another Country celebrates the miraculous social, moral and political transformation in South Africa signalled by the death of apartheid. For the first time, the true events which shaped history are revealed in this fascinating account. A drama hidden behind official world covering, which stretches back to the four years before Nelson Mandela was released from jail in February 1990. Allister Sparks, South Africa's award-winning journalist, tells an extraordinary story of secret meetings between leading governmental parties, their political prisoners and the outlawed opposition – a dangerous, bloody political conflict which led to the historic election of 1994.
---
1997
The Seed is Mine by Charles van Onselen – Sunday Times Alan Paton Award (Jonathan Ball)
The seed is mine concerns the disenfranchised blacks who did so much to shape the destiny of South Africa. After years of interviews with Kas Maine and his neighbors, employers, friends, and family – a rare triumph of collaborative courage and dedication – Charles van Onselen has re-created the entire life of a man who struggled to maintain his family in a world dedicated to enriching whites and impoverishing blacks, while South Africa was tearing them apart.
The Party is Over by James Matthews – Notable Read (NB)
The Party is Over, the first full-length novel by short-story writer James Matthews, offers a poignant insight into the life of the artist in circumstances of social drudgery and person despair. The setting is Cape Town in the 1960s; more specifically the aimlessly swinging and hedonistic world of a group of arty friends in what was then the city's coloured Group Areas.




Kafka's Curse by Achmat Dangor – Notable Read (Random House)
From the award-winning poet Achmat Dangor, an imaginative reinterpretation of an old Arabic fairy tale unfolds in five magical narratives set in post-apartheid South Africa.
Kafka's Curse is the story of Oscar Kahn (born Omar Khan), a "coloured" Muslim architect passing as a Jewish man, married to a white woman, who eventually experiences a mysterious physical transformation, the likes of which no one can explain. As his brother Malik, a politician firmly rooted in Islam, tries to come to terms with his brother's betrayal, he abandons both his principles and his family when he falls in love with Amina, Omar's beautiful psychotherapist. With the hauntingly lyrical and rich allegory of Kafka's Curse, Dangor commanded a position at the forefront of contemporary literature.
The Innocence of Roast Chicken by Jo-Anne Richards – Notable Read (Rebel E Publishers)
This debut novel describes the idyllic life of an Afrikaans family in the Eastern Cape as seen through the eyes of a little girl. Scenes from this life are set against her present adult life, seeing exiles returning to the Johannesburg of 1989.


---
1998
Africa: A Biography of Continent by John Reader – Sunday Times Alan Paton Award (Penguin)
A one-volume history of Africa which starts in geological pre-history and the formation of the continent. It spans: the ecology of the continent and the arrival of man; first settlement 30,000 years ago, the developments of the black population; the formation of tribes and animist religion etc; then white colonization, the slave trade, missionaries, gold and diamonds, the scramble for colonies, and finally in this century, decolonisation and African nationalism. This massive book will be the result of four years research most of it in Africa.
Dance With A Poor Man's Daughter by Pamela Jooste – Notable Read (Transworld Publishers)
"My name is Lily Daniels and I live in The Valley, in an old house at the top of a hill with a loquat tree in the garden. We are all women in our house. My grandmother, my Aunt Stella with her hopalong leg, and me. The men in our family are not worth much. They are the cross we have to bear. Some of us, like my mother, don't live here any more. People say she went on the Kimberley train to try for white and I mustn't blame her because she could get away with it even if we didn't believe she would." Through the sharp yet loving eyes of eleven-year-old Lily we see the whole exotic, vivid, vigorous culture of the Cape coloured community at the time when apartheid threatened its destruction. As Lily's beautiful but angry mother returns to Cape Town, determined to fight for justice for her family, so the story of Lily's past – and future – erupts. Dance with a Poor Man's Daughter is a powerful and moving tribute to a richly individual people.
A Writer's Diary by Stephen Watson – Notable Read (Queillerie Publishers)
In his 1997 meditation on place, poet and critic Stephen Watson records a year of weather, landscapes and reading in the Cape from one December to the next, including reference to experiences leading to the thirty Bushman that appeared as a section of his collection of poems The Other City in 2000.



The Life of Helen Martins by Sue Imrie Ross – Notable Read (Oxford University Press Southern Africa)
Set in the confines of small-town South Africa, this biography of Helen Martins tells the story of the artist's struggle to transform her world. The author considers what it was that drove Martins to live a life both startling in its hopefulness and tragic in its loneliness. In doing so, she seeks to restore weight and dignity to this frequently misunderstood woman. The interviews, letters and photographs that describe the artist's search for personal identity also document the metamorphosis of an ordinary Karoo house into the Owl House – one of South Africa's foremost examples of Outsider art – and place Martins in the context of other outsider artists.

---
1999
Country of My Skull by Antjie Krog (Struik)
"This is Antjie Samuel reporting from Ladybrand …" For more than two years, Antjie Krog worked in acute engagement with the many voices that arose in and around the Truth and Reconciliation Commission. From the legislative genesis of the Commission, through the testimonies of victims of abuse and violence, the revelations from apartheid's operatives, the appearance of Winnie Madikizela-Mandela and former president PW Botha's courthouse press conference, to the Commission's meeting with the media on Robben Island early in 1998 – this award-winning poet leads us on an extraordinary odyssey. Country of My Skull captures the complexity of the Truth Commission's work in a uniquely personal narrative which is harrowing, illuminating and provocative. Krog's powerful prose lures the reader actively and inventively through a mosaic of insights, impressions and secret themes, taking us beneath the big movements of the Truth Commission – and beyond … into the very heart of what it means to be a South African today.
Bram Fischer: Afrikaner Revolutionary by Stephen Clingman (Jacana) – Sunday Times Alan Paton Award
In 1964 Bram Fischer led the defence of Nelson Mandela in the Rivonia Trial. In 1966 Fischer was himself sentenced to life imprisonment in South Africa for his political activities against the policies of apartheid. Before his sentencing he had spent nine months underground, in disguise, evading a nationwide manhunt. He was South Africa's most wanted man, his cause recognised and celebrated around the world. What had brought him to these circumstances? And what led to his untimely death after nine years in prison? This meticulous and finely crafted biography follows a fascinating journey of conscience and personal transformation.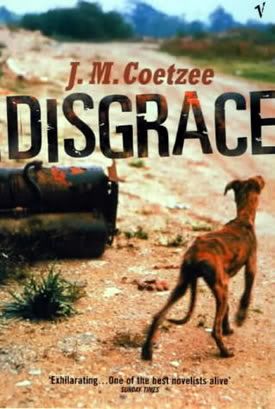 Disgrace by JM Coetzee – Notable Read (Penguin)
After years teaching Romantic poetry at the Technical University of Cape Town, David Lurie, middle-aged and twice divorced, has an impulsive affair with a student. The affair sours; he is denounced and summoned before a committee of inquiry. Willing to admit his guilt, but refusing to yield to pressure to repent publicly, he resigns and retreats to his daughter Lucy's isolated smallholding. For a time, his daughter's influence and the natural rhythms of the farm promise to harmonise his discordant life. But the balance of power in the country is shifting. He and Lucy become victims of a savage and disturbing attack which brings into relief all the faultlines in their relationship.
Dead Before Dying by Deon Meyer – Notable Read (Hodder)
The breathtaking first novel from a talented South African thriller writer. Mat Joubert was one of the rising stars of the South African police force, a cop on the fast-track to the future. Not only that; to his eternal incomprehension – and despite chronic ineptness around the opposite sex – he had managed to marry a fascinating, beautiful and intelligent woman. A rosy future beckoned. Then she was killed, and with her his hopes and his career gradually died. Alcoholic, overweight and depressed, he is frittering away his life. But now, there is a new killer in town, one who strikes with terrifying randomness – the method is bizarre and the motive inexplicable. Mat is drawn into the case and he soon starts to realise that this could very well be his last chance to lay the ghosts of his past.
---
2000
Mandela: the Authorised Biography by Anthony Sampson – Sunday Times Alan Paton Award (HarperCollins)
The author hed known Mandela since the 1950s, and was given complete access to all his personal papers, to Mandela himself, his friends and political associates, to write the full story of Mandela's life. In addition to covering his years before, during and after his incarceration, the author assesses Mandela's impact as President on South Africa and the world. He also reveals many features of the apartheid system that have hitherto been hidden, and describes the changing attitudes of big business to the ANC and to Mandela himself. The result is an authoritative biography of one of the greatest men of the 20th century.
Red Dust by Gillian Slovo – Notable Read (Jonathan Ball)
There was probably only one person who could make Sarah Barcant, successful prosecutor, leave New York and return home to Smitsrivier, the small town in South Africa she left years before. Ben. Her lawyer mentor and inspiration; the man who encouraged her to get out and know the world now needs her back, to help him with one last case, part of the Truth Commission. In the back of a van, handcuffed, Dirk Hendrickes is being driven to the police station where once he was proud to call himself deputy. Later, down the same hot, dry road, will come Alex Mpondo, alternating between cursing Dirk and feeling sick at the idea of facing him, his torturer. And in Smitsrivier: James Sizela, who has passed years waiting for the moment when the man he is certain killed his son, will be forced to tell where the body lies. The people who are about to meet their pasts will not experience the real truth-telling in the court room, at the public show. The real truth will be felt offstage …
13 Cents by K Sello Duiker – Notable Read (Kwela)
K Sello Duiker was, before his death in 2005, widely regarded as South Africa's most promising young writer. Thirteen Cents, his explosive debut, won the Commonwealth Writers Prize Best First Book Award (Africa Region) and has gone on to become a modern South African classic. Duiker was born in 1974 and grew up in Soweto and, later, East London. After graduating from Rhodes with majors in Journalism and Art History, he moved to Cape Town, and it is here that he found his writing voice. Published the same year as Thirteen Cents, The Quiet Violence of Dreams was awarded the 2001 Herman Charles Bosman Prize for English Literature.
David's Story by Zoe Wicomb – Notable Read (Feminist Press)
Unfolding in South Africa, at the moment of Nelson Mandela's release from prison in 1991, this novel explores the life and vision of a male activist through the pen of a female narrator. David Dirkse is part of the underground world of activists, spies and saboteurs in the liberation movement – a world seldom revealed to outsiders. With "time to think" after the unbanning of the movement, David is researching his roots in history of the mixed-race "coloured" people of South Africa and of their antecedents among the indigenous people and early colonial settlers. Provides compelling history that is vividly personal, through the powerful filter of storytelling. Through voices that weave together – responding to, illuminating, and sometimes contradicting one another – Wicomb depicts a world where "truth upon conflicting truth wriggles into shape". The dramatic and violent turns at the close of the novel further testify to the complexity of truth – and of telling.

---
2001
A Mouthful of Glass by Henk van Woerden – Sunday Times Alan Paton Award, (Jonathan Ball)
A short, tough story of an assassin – the man who killed Hendrick Verwoed, the racist prime minister of South Africa, in 1966. Born in Mozambique of a Greek father and African mother, Demitrios Tsafendas was a man lost between the races, maddened by not knowing who or what he was. He thought he was white until his father abandoned him. He then discovered he was "coloured". He spent 25 years wandering the world looking for a home, growing stranger and more desperate. In 1965 he arrived in South Africa and got a job as a messenger in the Parliament building – a job reserved for whites.
The Heart of Redness Zakes Mda – Sunday Times Fiction Prize Winner (Oxford University Press)
A superb novel by an award-winning author. The background is the Eastern Cape, where in the 1850s, a 16-year-old prophetess, Nongqawuse, instructed the Xhosa nation to kill all their cattle and destroy their crops. She foretold that on an appointed day, the dead would arise, the kraals would be full of cattle, the silos full of fresh grain, and the white colonists and others who did not believe in her would be swept into the sea. Mda weaves a captivating story about a family caught up in the events of the 1850s, and their descendants' continuing feud in the 1990s.
New Babylon, New Nineveh by Charles van Onselen – Notable Read (Jonathan Ball)
This book explores the past struggles of everyday people on the Witwatersrand, 1886-1914. This was a period of extraordinary social, political and economic change. Charles van Onselen explores a host of practices, processes and problems which, in many ways, make for startling comparisons with modern-day South Africa. New Babylon and New Nineveh was originally published in London in 1982. They contain a brief exploration of mining enterprise on the Rand at that time, which sets the scene for eight essays that cover diverse aspects of the unpredictable and fascinating social developments that accompanied industrialisation and urbanisation in the years leading up to the First World War.
Heaven Forbid by Christopher Hope – Notable Read (Pan Macmillan)
In the sunny jacaranda-leafed garden of his Johannesburg home, six-year-old Martin Donally is king of a small and perfect world. It is 1948 and life is full of childish rhymes and his colourful extended family. There's exuberant Grandpa, who sings and races horses; chain-smoking Auntie Fee, who always sides with the ogres in fairy tales and who makes up her own stories about Martin's dead father; and above all, Georgie, the family's Zulu servant and Martin's confidant. But this cosy world of certainty ends as Martin's tale turns to political and personal tragedy. He can't possibly foresee the defeat of the liberal government that will usher in a new era of bigotry and intolerance, not appreciate the significance of the fact that Dr Voerwoerd, architect of apartheid, is a neighbour. And what is he to make of dour, racist Gordon, his mother's husband-to-be, a man who seems determined to shatter the carefree world of the Donallys for good …
Don't Let's Go To The Dogs Tonight by Alexandra Fuller – Notable Read (Picador)
In 1972, when Alexandra Fuller was two years old, her parents finally abandoned their English life and returned to what was then Southern Rhodesia and to the beginning of a civil war. By the time she was eight, the war was in full swing. Her parents veered from being determined farmers to being blind drunk, while Alexandra and her sister, the only survivors of five children, alternately take up target practice and sing Rod Stewart numbers from sunbleached rocks. This memoir is about living through a civil war; it is about losing children and losing that war, and realising that the side you have been fighting for may well be the "wrong" one.

---
2002
The Dressing Station by Jonathan Kaplan – Sunday Times Alan Paton Award (Pan Macmillan)
Surgeon Jonathan Kaplan has flown around the world on medical assignments, but as his debut book suggests, he never feels more engaged with life than when among the dying.;Born in South Africa with medicine in his blood, Kaplan trained firstly in Cape Town before moving to London. Frustrated by spending cutbacks, he fled for America, where he saw for the first time medicine as a booming economic force, and recalls a surgeon sobbing over a patient mid-operation on hearing of a Wall Street Crash. Figuring this was not the life for him, in Zululand and Kurdistan, with a medical intervention group, he watches parasitic worms emerge from a prone child's nostril, feels for the first time someone physically die under his hand and unsurprisingly develops his own symptoms of fever and interminable nightmares. A stint on a cruise ship introduces alcoholic psychosis in passengers reminiscent of Evelyn Waugh's The Ordeal of Gilbert Pinfold, as well as every kind of sexual disease courtesy of South East Asia's fleshpots. Further trips follow, to Mozambique with a film crew, to Burma and to war-ravaged Eritrea, sewing people together whose lives and countries are being ripped apart.
The Restless Supermarket by Ivan Vladislavic – Sunday Times Fiction Prize Winner, Umuzi (Umuzi)
It is 1993, and Aubrey Tearle's world is shutting down. He has recently retired from a lifetime of proofreading telephone directories. His favourite haunt in Hillbrow, the Cafe Europa, is about to close its doors; the familiar old South Africa is already gone. Standards, he grumbles, are in decline, so bad-tempered, conservative Tearle embarks on a grandiose plan to enlighten his fellow citizens. The results are disastrous, hilarious and poignant.
Welcome To Our Hillbrow by Phaswane Mpe – Notable Read (University of KwaZulu-Natal Press)
Welcome To Our Hillbrow is an exhilarating and disturbing ride through the chaotic and hyper-real zone of Hillbrow – microcosm of all that is contradictory, alluring and painful in the changing South African psyche. Everything is there: the shattered dreams of youth, sexuality and its unpredictable costs, AIDS, xenophobia, suicide, the omnipotent violence that often cuts short the promise of young people, and the Africanist understanding of the life continuum that does not end with death but flows on into an ancestral realm. Infused with the rhythms of the inner city pulsebeat, this courageous novel is compelling in its honesty and its broad vision, which links Hillbrow, rural Tiragalong and Oxford. It spills out the guts of Hillbrow-living with the same energy and intimate knowledge, with which the Drum writers wrote Sophiatown into being.
Eilande by Dan Sleigh – Notable Read (Tafelberg)
Eilande is nie net 'n titel nie – dis 'n gebeurtenis. In hierdie onstuitbare epos word die eerste jare van die Kaapse nedersetting herroep in sewe grootse taferele uit die lewe van ses historiese manfigure wie se lewens op byna onnaspeurbare maniere in mekaar vervloei. En om wie vloei hulle? Om die wese van 'n vrou, Pieternalla in wie se liggaam wit en bruin bloed saamgevloei het tot 'n noodlot. Hierdie sewe mans is almal deur haar aangeraak. Sy is die spilpunt van 'n genadelose geskiedenis van dood, liefde en oorlewing. Die verhaal strek ver en wyd: oor drie oseane, drie vastelande en 'n handvol eilande. Dit loop, soos 'n groot rivier, met geweldige versnellings wat die leser insluk en meevoer. Maar oraloor kom dit ook tot rus in die lewe van gewone mense. Dit beantwoord baie vrae. Hoe ervaar 'n honger inboorling die driemaster wat stadig op die rotse loop reg daar op die lykus waar hy woon?
Terrestrial Things by Ingrid de Kok – Notable Read (Kwela)
Ingrid de Kok is arguably the most lucid and composed voice in contemporary South African English poetry. Terrestrial Things is her third volume. In it she brings her art to the great dramas of our time: the burden revealed in the tragic Truth and Reconciliation Commission hearings and the ceaseless ravaging of the AIDS pandemic. Two other parts of the work provide wider perspectives: one is focused on the formative family bonds and the landscapes of childhood; the other brings her love of Italy to life. A work of great courage, the book grants us the possibility of sustaining the emotional freight of our place and time without breakdown. Anchored in the personal life its dark central vision is carefully framed and steadied by the resources of poetry in the hands of a fine and mature talent.

---
2003
Midlands Johnny Steinberg – Sunday Times Alan Paton Award (Jonathan Ball)
In the spring of 1999, in the beautiful hills of the Kwa-Zulu-Natal midlands, a young white farmer is shot dead on the dirt road running from his father's farmhouse to his irrigation fields. The murder is the work of assassins rather than robbers; a single shot behind the ear, nothing but his gun stolen, no forensic evidence like spent cartridges or fingerprints left at the scene. Journalist Jonny Steinberg travels to the midlands to investigate. Local black workers say the young white man had it coming. The dead man's father says that the machinery of a political conspiracy has been set into motion, that he and his neighbours are being pushed off their land. Initially thinking that he is to write about an event in the recent past, Steinberg finds that much of the story lies in the immediate future. He has stumbled upon a festering frontier battle, the combatants groping hungrily for the whispers and lies that drift in from the other side. Right from the beginning, it is clear that the young white man is not the only one who will die on that frontier, and that the story of his and other deaths will illuminate a great deal about the early days of post-apartheid South Africa. Sifting through the betrayals and the poisoned memories of a century-long relationship between black and white, Steinberg takes us to a part of post-apartheid South Africa we fear to contemplate. Midlands is about the midlands of the heart and mind, the midlands between possession and dispossession, the midlands between the past and present, myth and reality. Midlands is a tour de force of investigative journalism.
The Other Side of Silence Andre P Brink – Sunday Times Fiction Prize Winner (Random House)
As a small child in a wintry Bremen Hanna starts dreaming about the other side of silence, the place where the wind comes from and palm trees wave in the sun. She sees her chance to escape from years of abuse in the orphanage and in service by joining one of the shiploads of young women transported in the early years of the twentieth century to the colony of German South-West Africa to assuage the needs of the male settlers. Atrocious punishment for daring to resist the advances of an army officer lands her in a fantasmagoric refuge in the African desert – "prison, nunnery, brothel, shithouse, Frauenstein". When the drunken excesses of a visiting army detachment threaten the young girl Katja who has become her only companion, Hanna revolts. Mounting a ragtag army of female and native victims of colonial brutality, she sets out on an epic march through the desert to take on the might of the German Reich. This apocalyptic journey through the darker regions of the soul will also reveal to her the hidden meanings of suffering, revenge, companionship, love, and compassion.
Toorbos by Dalene Mathee – Notable Read (Tafelberg)
Toorbos is 'n bosromanse. Dit is die storie van 'n ingewyde 'bosvrou' se intieme verbintenis met die boomhart van die bos, en hoe dit 'n hindernis geword het in haar belewenis van die man wat sy liefkry. Karoliena Kapp is 'n alleenkind wie se moeder drie mans gehad het, en wat as werklik onsimpatieke ma figureer. Haar pa is vroeg-vroeg deur 'n weerligstraal doodgeslaan, en sy aanvaar die bos as haar oermoeder. Karoliena is mooi; sy word vroeg-vroeg raakgesien deur 'n man, Johannes, 'n boswerkerskind wat hom uit die wurggreep van die bos-armoede losgewikkel het. Nog voor sy twintig is, word Karoliena "afgetrou" met hom, en moet sy 'n dorpseggenote word nadat sy geskool is om haar plek in hierdie hierargie in te neem. Die wereld van die bos en van die dorp word in fyn teenstelling tot mekaar geskilder. Dit is twee ordes van bestaan. In die bos is daar 'n mistieke ervaring moontlik – dit is die soort vervoering wat Karoliena soek – terwyl die dorpsbestaan aan 'n selfgerigte geldsoeke gewy word. Sy is verlief op Johannes – baie ouer as sy – en is half-betower deur die nuwe vooruitsigte wat hy vir haar bied. Maar Karoliena gebruik die heel eerste geleentheid om weg te loop van Johannes, reguit terug bos toe. Want die dag na die huwelik weet sy dat daar "iewers, iewers iets verskriklik verkeerd" is. Sy het die verkeerde keuse gemaak: sy het van die bos weggevlug. Sy het haar kosbare vryheid verruil vir 'n kou. Nou is sy bang. Sy vat dus die pad terug bos toe, terwyl die pietjiekanarie sonder ophou roep: "wie's-jy, wie's-jy".
Pale Native by Max du Preez – Notable Read (RHS)
Pale Native is a story filled with drama, about the risks of investigative journalism in the front line. It's controversial, because Du Preez, as always, is not afraid to expose what others want hidden from view. It's insightful, giving a fascinating analysis of southern African politics from a skilled reporter who has seen it first hand.


Recessional for Grace by Marguerite Poland – Notable Read (Penguin)
When a post-graduate student of African languages, looking for an angle for her doctoral thesis, comes across an obscure and incomplete lexicon of metaphorical names for indigenous Sanga-Nguni cattle by long-dead academic. CJ Godfrey, she knows, instinctively, that she has found her subject.
She is given access to his personal papers, his catalogue of index cards and his filed notes, recorded in a remote and desolate valley in South Africa in 1946. Among his many photographs is a small print of a delicately-patterned cow. In finding it, she discovers – unwittingly – a cipher to his world.

---
2004
A Human Being Died that Night by Pumla Gobodo-Madikizela – Sunday Times Alan Paton Award (New Africa Books)
Eugene de Kock, commanding officer of apartheid death squads, is currently serving 212 years in prison for crimes against humanity. He was denied amnesty, while many of his former comrades in murder walk free. As this title opens, in an act of multilayered symbolism and extraordinary psychological courage, Gobodo-Madikizela enters Pretoria's maximum security prison to meet the man many know as Prime Evil. What follows is a journey into what it means to be human.
Confessions of a Gambler by Rayda Jacobs – Sunday Times Fiction Prize Winner (Kwela)
This is the story of a Muslim woman, Abeeda, who leads a double life. On the one hand she is a pious mother of four sons, but under the veil she is a daring, independent-minded woman with a sexuality, and a liking for risky behavior, that she keeps secret from those closest to her. We follow her story in two different time frames. As a woman in her forties, dealing with the tragic death of her son from AIDS, Abeeda is drawn into the world of casino gambling and quickly develops a gambling addiction, in which she convulsively wins and loses large amounts of money. In a serious of flash backs we also trace her life as a woman in her twenties, from the time when her husband left her, through a torrid affair with her younger sister's fiance (and then husband) Imran. The episodes in the casino are intense – the compulsive attraction and the nightmare of gambling are made vivid to the reader. On the other hand, Abeeda's involvement in her community, and her genuine spiritual seeking, are also very clear. Weaving together these captivating main story lines are numerous subplots involving her family, religion, friends and her life in the community. The threads of the story are neatly resolved, with an older and wiser Abeeda defeating her compulsive gambling, finally marrying Imran, and adopting his baby daughter after the tragic death of her sister Zulpha.
Dog Eat Dog by Niq Mhlongo – Notable Read (Kwela)
Dingz was an average Wits student – struggling with money, partying with his friends, picking up girls, skipping lectures, making up elaborate excuses for missing exams. A bright, articulate guy, Dingz and his circle of friends sit around drinking and discussing current affairs – Aids, racism, South African politics and history – in between some hair-raising adventures, like being kidnapped by taxi-drivers, contracting gonorrhoea or trying to fake a death certificate. A constant backdrop is the subtle and not-so-subtle racism of the university, which threatens to exclude him financially. Overall, this is an authentic, witty slice-of-life set at the time of the first democratic elections, full of interesting perceptions and vivid descriptions, and well-drawn and believable characters. Dingz himself is an interesting and plausible chap – intelligent and likeable, but no saint. His anger at racism is sometimes over-the-top but certainly not hard to understand, and his cynicism in using the race card is amusing. Sometimes he's unpleasant, sometimes silly – Tippex-ing out an old name on a birthday card to give to his new girlfriend – but frequently charming. A complex, multi-faceted personality, with plausible flaws and strengths. All in all, an exciting manuscript and a lively read; the narrator has a humorous, wry voice, perceptive and cynical. A welcome glimpse into the lives of the "kwaito generation", both in the township and on campus. Dog Eat Dog was Niq Mhlongo's first novel.
The Apothecary's Daughter by Patricia Schonstein – Notable Read (HarperCollins)
A nobleman and his wife, an apothecary nun, an astronomer-mathematician, an inquisitor, a poet who is both lover and villain, a portraitist, a queen and loyal servants deftly act out a beautiful drama of tantalising relationships. They take up their roles in castle and convent, some surrounded by ornate interiors, garbed in velvets and silks, garlanded with precious jewels; while others abide in simple space devoid of art or representation, and dressed in plain linens and dull calicos. The Apothecary's Daughter is a wondrous tale, rendered in erotic prose and poetry, stitched through with rich imagery, humour and tenderness. It is also a story of trade and exotic travel, both across the surface of the earth and among the stars.
Platter's South African Wines – SA Bestseller (Platters)
The guide's combination of wine knowledge and news journalism makes it more than a trusted wine adviser: it's also a colourful and entertaining chronicle of who's who and what's what in the world of South African wine.
In terms of its scope and the regularity with which content is updated, Platter's guide has no peer in the wine publishing industry worldwide.


---
2005
The Number by Johnny Steinberg – Sunday Times Alan Paton Award (Jonathan Ball)
On 9 June 2003, a 43-year-old coloured man named Magadien Wentzel walked out of Pollsmoor Prison in Cape Town. Behind him lay a lifelong career in the 28s, South Africa's oldest and most reviled prison gang, for decades rumoured to have specialised in rape and robbery. In front of him lay the prospect of a law-abiding future, and life in a household of eight adults and six children, none of whom earned a living. Jonny Steinberg met Wentzel in prison in the dying months of 2002. By the time Wentzel was released, he and Steinberg had spent over 50 hours discussing his life experiences. The Number is an account of their conversations and of Steinberg's journeys to the places and people of Wentzel's past. Wentzel had lived a bewilderingly schizophrenic life, wandering to and fro between three worlds: the arcane universe of prison gangs, steeped in a mythology of banditry and retribution, where he was known as JR; the fringes of South Africa's criminal economy, where he lived by a string of stolen names and learned the arts of commercial fraud; and, his scattered family which eked out a living in the coloured ghettos of the Cape Flats. The Number visits each of those worlds in turn. It is a tale of modern South Africa's historic events seen through the eyes of the country's underclass. Surprisingly, perhaps, it is neither a story of passivity nor despair, but of beguiling ingenuity and cool cynicism. Most of all, this book is an account of memory and identity, of Wentzel's project to make some sense of his bewildering past and something worthy of his future. When Steinberg met him, Wentzel was embarking on a quest to retrieve the name he had been given at birth. He was also beginning the daunting task of gathering together the estranged children he had sired into a nuclear family. It was an eccentric and painful venture for a man with his past, but it has led him to construct an account of himself that begs to be told.
The Promise of Happiness by Justin Cartwright – Sunday Times Fiction Prize Winner, (Bloomsbury)
From award-winner Justin Cartwright, a classic and stunning novel of English life and family love Charles Judd meanders round his local Cornish beach, contemplating the turns his life has taken. His wife Daphne struggles hopelessly with the latest fish recipe, trying to keep something in her life under control. Two of their children are keeping it all together – just. But they are all still recovering from the shock of the prodigal daughter, Juliet, being imprisoned in New York State for her part in an art theft. Since then, Charles appears to have lost his entire family. Now Juliet is being released, the family is about to be reunited and the wounds her imprisonment has caused are being re-opened.
The Dirty Work of Democracy by Antony Altbeker – Notable Read (Jonathan Ball)
A warts-and-all account of a year spent 'on the beat' with units of the South African Police Service. The author records his experiences with insight and sensitivity, but above all with honesty – there is no glamorisation of person or of job, nor is there camouflage of the shortcomings and flaws, even frequently the moral frailty, in the South African policing system and among some of its personnel. By the same token, he shows a deep sympathy for a police service generally trying hard, often under difficult conditions, to play its given role in a society whose incidence of lawlessness challenges the very capacity of its law-enforcement services. Skilful characterisation introduces the reader to a number of interesting characters, on both sides of the legal divide, vividly and deftly drawn. The text provides an absorbing insight into the many-faceted psyche of the South African policeman. Altbeker uses language with skill; his text is fluent, and his expression sophisticated. His vivid descriptions, especially his evocation of the spirit of place and his use of metaphor, make this text readable at a level far deeper than that merely of an investigative narrative. His narrative, as he comments and reflects on the people and incidents recounted in the book, is thoughtful and informative, and his commentary is perceptively analytical. It sets the events that take place, many of them sordid, against a broader and more objective, at times even a philosophical, backdrop.
Into The Past by Phillip Tobias – Notable Read (Picador)
Phillip Vallentine Tobias was arguably South Africa's most honoured and decorated scientist. He is best known for his pioneering work at South Africa's famous hominid fossil sites, and in the course of his career he developed the reputation of being one of the world's leading authorities on the evolution of humankind. Into the Past focuses on the first 40 years of Tobias's life: from his troubled childhood in Durban and Bloemfontein to his intense student days at Wits University (where he also taught from 1945 until his retirement in 1993) and the prolific research, correspondence and travels of his early career. He vividly recounts his interactions with some of the great names in twentieth century science – such as Raymond Dart, Robert Broom, Wilfrid LeGros Clark and Theodosius Dobzhansky – as well as their impact on him. Through his dedication to the people of Africa, Tobias opens windows on the San (or Bushmen) of Botswana, the Tonga of Zambia, and he recounts his role in the fight against racism during the harrowing decades of South Africa's apartheid regime. The anecdotes, experiences and philosophies Tobias reveals portray a many-sided scholar and humanist, whose scientific achievements are matched by his love of people, teaching, books, theatre, music, travel – and tea and cricket. This memorial edition features tributes by several prominent individuals – Loyiso Nongxa; Ali Bacher; Don Johanssen; Ron Clarke; Bruce Rubidge; Louis Leakey; Naledi Pandor; Karel Nel and others. In addition, it contains new material from the second volume of Tobias's autobiography, which he was working on at the time of his death on 7 June 2012, that covers events in Olduvai Gorge, Lucy and the Leakeys.
What's For Supper? by Ina Paarman – SA Bestseller (Ina Paarman – nikki@jaywalk.com)
A collection of Ina's best fish, chicken, mince, meat, pasta and vegetable recipes. All illustrated in full colour and thoroughly tested by Ina and her team of Home Economists. The team at the test kitchen debated their merits, brainstormed about variations, noted down the professional hints and tips and made sure all the ingredients are readily available in South African supermarkets. Good food is the cornerstone of good health and happy relationships.

---
2006
Aids Safari by Adam Levin (Jonathan Ball) – joint Sunday Times Alan Paton Award
With searing honesty, tender prose and outrageous humour, Adam Levin takes us through the daily trials of living with AIDS, travelling from promiscuity and dangerous denial, through the terrors of imminent mortality, to face the realities of his disease. But this book's power lies not only in its value as a guide for coping with life-threatening illnesses, but in the rich quality of the narrative. Levin journeyed to remote, unimagined places to write The Wonder Safaris, but it is his Aidsafari – the frightening, internal journey that kept him on his sickbed for two years – that ultimately reveals his raw honesty, indomitable passion and remarkable insights about love, lostness and life, and how rarely it fails to surprise us.
Witness to AIDS by Edwin Cameron (Tafelberg) – joint Sunday Times Alan Paton Award
Part memoir, part thought-provoking analysis, Witness to AIDS is Judge Edwin Cameron's revealing account of living with AIDS. He vividly explores what HIV/AIDS means – for him as he faces the possibility of lingering death, for all of us in facing one of the biggest challenges of our time. Cameron's life story is one of despair turning to hope. He escaped a tough childhood, partly spent in a children's home, to become a prominent human rights lawyer, only to be tested for HIV without his knowledge and abruptly informed of his positive HIV-status. He did not share this with anyone for many years, suffering unbearable shame, which he argues is the source of the terrible stigma that still clings to AIDS. In Witness to AIDS, he explains his decision to go public and to accept anti-retroviral treatment, in a country beset by denialism. He takes a critical look at what is so different about African Aids; at the divergent reactions of Nelson Mandela and Thabo Mbeki to the crisis; the role of international pharmaceutical companies; the intricacies of race, sex, death and Africa; and the impact of South Africa's largest activist group, the Treatment Action Campaign.
Coldsleep Lullaby by Andrew Brown – Sunday Times Fiction Prize Winner (Zebra)
Stellenbosch, the present. The body of a young woman is found drifting in a river, and Detective Eberard Februarie is called in to investigate the case. A man struggling with his own demons, Eberard discovers secrets that lead him to an underworld of sexual hedonism, to the rotten core of this old university town. Stellenbosch, seventeenth century. Martin van der Keesel's skill as a viticulturist is matched only by his cruelty towards the slaves who work under him. When he takes an interest in the Boorman family, and their young daughter Sanna, events are set in motion that will ripple through the early colonial society. With these intertwined narratives, Andrew Brown weaves a spellbinding story about prejudice and deceit, courage and redemption. The swift twists in the plot will keep the reader riveted and breathless. Intelligent, chilling, compelling.
Coconut by Kopano Matlwa – Notable Read (Jacana)
Coconut is a story that deals with growing up as a black child in a white world. It is the story of black youth who grow up in white neighbourhoods, go to private schools and have white friends. As is the case with any child, all that these children want is to grow, to be loved; but most importantly, to fit in. Fitting in, however, comes at the cost of one's blackness – too white for black, and too black for white.
Spud by John Van de Ruit – SA Bestseller (Penguin)
Cursed with parents from well beyond the lunatic fringe, a senile granny, and a dormitory full of strange characters, Spud has to forge a new life for himself in this foreign and sometimes hostile environment.
Surrounded by names such as Gecko, Rambo, Rain Man and Mad Dog, Spud takes his first tentative steps along the path towards manhood. (The path, it seems, could be a rather long road.)
Armed with only his wits and his diary, Spud takes us from illegal nightswimming to the cricket field, from ghostbusting to teacher baiting. He also invites us into the mind of a boy struggling to come to terms with a strange new world; a boy whose eyes are being opened to love, friendship and complete insanity.

---
2007
Portrait with Keys by Ivan Vladislavic – Sunday Times Alan Paton Award, Umuzi
This dazzling portrait of Johannesburg is one of the most haunting, poetic pieces of reportage about a metropolis since Suketu Mehta's Maximum City. Through precisely crafted snapshots, Ivan Vladislavic observes the unpredictable, day-to-day transformation of his embattled city: the homeless using manholes as cupboards, a public statue slowly cannibalized for scrap. Most poignantly he charts the small, devastating changes along the postapartheid streets: walls grow higher, neighborhoods are gated off, the keys multiply. Security – insecurity? – is the growth industry. Vladislavic, described as one of the most imaginative minds at work in South African literature today (Andre Brink), delivers one of the best things ever written about a great, if schizophrenic, city, and an utterly true picture of the new South Africa.
Agaat by Marlene van Niekerk, translated by Michiel Heyns – Sunday Times Fiction Prize Winner, (Tafelberg)
On the farm Grootmoedersdrift, tragic and unexpected events are triggered by a number of fateful shifts of power and dependence in the intimate relationships between four family members. Milla Redelinghuys, the idealistic heiress of the family farm, suffers cruel disillusionment in her marriage to MooiJak de Wet. Agaat Lourier, adopted by Milla, and raised with a relentless and loving hand, is later reduced to the role of housekeeper and nanny after the birth of Milla's biological son, Jakkie. But when Milla falls prey to motor neuron disease, the tables are turned once again. Agaat not only takes over Milla's role, she becomes the tyrannical ruler of both the farm and its people. Jak de Wet slowly realises, with horror, what he has become over the years – a victim of the ruthless manipulations of both women. Jakkie, the pawn in the game, does the only thing he can and leaves Grootmoedersdrift, under a cloud of suspicion, to take refuge in Canada as a student of ethnomusicology. This story is told from Milla's perspective during the last few months of her life. Bedridden, completely paralysed and unable to speak, she is meticulously nursed by a deeply anguished, yet vengeful, Agaat, who is now a middle-aged woman. Trying to make sense of her own complex memories of what happened between her and her intimate others, Milla struggles to find new ways of relating to Agaat, to Grootmoedersdrift, and ultimately to herself.
Odyssey to Freedom by George Bizos – Notable Read (Umuzi)
A spell-binding autobiography by one of the world's most admired human rights advocates. This story, told on a grand scale, unfolds from Bizos' daring rescue of six NZ soldiers from the Nazis as a boy in Greece. He arrives in Johannesburg together with his father, penniless and unable to speak English. He studies law at Wits and becomes an advocate, building a career on defending the downtrodden against apartheid abuses in a hostile justice system. He becomes the defender of Nelson Mandela, Walter Sisulu and the families of Steve Biko, Chris Hani and the Cradock Four. He mediates in the events around Winnie Mandela and even defends Morgan Tsvangirai in Zimbabwe. These cases are related as gripping courtroom dramas, augmented by the drama behind the scenes. His whole remarkable, courageous and beneficial life told by himself in astonishing detail, involving hundreds of colourful characters and anecdotes. This is no doubt the autobiography of the decade.
Six Fang Marks and a Tetanus Shot by Richard de Nooy – Notable Read (Jacana)
A war correspondent sets out from Amsterdam to South Africa to piece together the fragmented history of Ace and Rem, two brothers from South Africa. Their bizarre and disturbing scrapbook recounts a suspenseful tale of trauma and heartbreak that crosses two continents and leaves a trail of shattered lives in its wake. Six fang marks and a Tetanus Shot is a superb, multi-layered novel that investigates the eviscerating effect that intense trauma can have on a young boy's mind.
In Black and White by Jake White – SA Bestseller (Zebra)
In Black and White takes readers into rugby's inner sanctum, where politicking and hidden agendas sometimes supersede the best interests of the sport, and relates the incredible highs and desperate lows of being part of the Springbok set-up. Administrative and political interference, press and public criticism, player injuries and personal sacrifices are all part and parcel of a Springbok coach's life, and White covers all these subjects in his riveting, controversial, sometimes amusing and often unbelievable story.

---
2008
Thabo Mbeki: The Dream Deferred by Mark Gevisser – Sunday Times Alan Paton Award (HarperCollins)
A story about home and exile. It is a story, too, of political intrigue; of a revolutionary movement struggling first to defeat and then to seduce a powerful and callous enemy, of the battle between unity and discord, and the dogged rise to power of a quiet, clever, diligent but unpopular man who seemed to take little joy in power but have much need for it. By the time he retired in 2009, Thabo Mbeki had ruled South Africa, in effect, for the full fifteen years of its post-apartheid democracy: the first five as Nelson Mandela's 'prime minister' and the next ten as Mandela's successor. No African leader since the uhuru generation of Nkrumah and Nyerere has been as influential. The author's long-awaited biography is a profound psycho-political examination of this brilliant but deeply-flawed leader, who has attempted to forge an identity for himself as the symbol of modern Africa in the long shadow of Mandela. It is also a gripping journey into the turbulent history and troubled contemporary soul of the country; one that tries to make sense of the violence of the past and confusion of the present. As Mbeki battles with demons ranging from AIDS to Zimbabwe's Robert Mugabe and finds his legacy challenged by the ever-growing candidacy of his would-be successor Jacob Zuma, The Dream Deferred tracks us back along the path that brought him here, and helps us understand the meaning of South Africa, post-apartheid and post-Mandela.
Blood Kin by Ceridwen Dovey – Sunday Times Fiction Prize Winner (Penguin)
A chef, a portraitist and a barber are taken hostage in a bloody coup to overthrow their boss, the President. They are held in a sparsely-furnished room, in a castle high above a nameless capital city. Far below them, chaos tears through the streets. The chef's daughter, the portraitist's wife and the barber's lover watch their men from the shadows. In such chaotic times, intimate relationships are as dangerous as political ones. As the old order collapses, so does the network of secrets and lies that hid the brutal truth about their own dark passions. Drawing her readers masterfully towards the novel's devastating climax, Ceridwen Dovey reveals how humanity's most atavistic impulses – vanity, obsession and vengeance – seethe, relentlessly, just beneath the veneer of civilization.
A Simple Freedom by Ahmed Kathrada – Notable Read (Jonathan Ball)
Sentenced to life imprisonment at the Rivonia Trial in 1964, Ahmed Kathrada spent eighteen years on Robben Island and a further seven in Pollsmoor Prison with, among others, Nelson Mandela and Walter Sisulu. During his incarceration he secretly jotted down quotations which he came across and liked: proverbs, aphorisms, poetry and drama extracts, and passages from books, magazines and newspapers. On Robben Island these quotations were like familiar friends. They helped steel the soul within the stolen body – the authorities might control that body but they could not lock up the mind. A journey which reveals how this remarkable and modest man was able to maintain his dignity and freedom of mind while all other liberty was denied him.
Beginnings of a Dream by Zacharia Rapola – Notable Read (Jacana)
The author takes the reader into a phantasmagoric world where streets are paved with human remains and men are apocalyptically condemned to death by the fire of their loins. And yet, despite recurrent nightmares, the world is also home to calligraphers who continue to record dreams that encompass the past, present, and future in a sort of Borgesian circularity. The absolute certainty that life begins in dream, that the world beyond is what lends ours a semblance of reality, that only the meditation of ancestors offers a link to the gods, has seldom been expressed with the depth of conviction one finds in this work. For all its contemporary relevance, it has at its core a dialogue between the living and the ancestors that creates a powerful resonance between the bones of the dead and the echoes of their survivors.
In Black and White by Jake White – SA Bestseller (Zebra)
In Black and White takes readers into rugby's inner sanctum, where politicking and hidden agendas sometimes supersede the best interests of the sport, and relates the incredible highs and desperate lows of being part of the Springbok set-up. Administrative and political interference, press and public criticism, player injuries and personal sacrifices are all part and parcel of a Springbok coach's life, and White covers all these subjects in his riveting, controversial, sometimes amusing and often unbelievable story.

---
2009
In A Different Time by Peter Harris – Sunday Times Alan Paton Award (Umuzi)
The story of four young South Africans who embark on a mission that will ultimately take them to Death Row. They are a highly trained and experienced assassination squad reporting directly to Chris Hani. The narrative details their infiltration into the country, their operations, arrest and subsequent trial. These men are foot soldiers who sacrificed everything. As their trial unfolds with their attorney fighting to save them from the gallows, so too does the story of their own lives and the choices they make. The story is set in a South Africa gripped by unrest and political tension, when the ANC was in exile and repression at its height. It tells of the extraordinary lengths people go to in order to fight for what they believe, and the acts people will commit to preserve the status quo. The characters are linked by bizarre coincidence and tragedy in a true account narrated by their attorney. Woven through the narrative is the construction of a bomb and its journey towards its target, and the circumstances which enable that meeting.
The Rowing Lesson by Ann Landsman – Sunday Times Fiction Prize Winner (Kwela)
Betsy Klein is summoned from her home in the United States to the bedside of her dying father in a South African hospital. Faced with having to say goodbye, she delves into his mind, speaking to him in the lyrical second-person. She imaginatively recreates his life – his struggles to become a doctor after being orphaned young and his fight to win the respect of his Boer patients as a Jew – as well as her own experiences with him as a father. The Rowing Lesson is an utterly convincing and vivid portrait of one man's life, and also that of a daughter, recapturing the dreams and longings of a father and husband.
Thula-thula by Annelie Botes – Notable Read (Tafelberg)
On a winter's afternoon Gertruida returns to Kiepersolkloof after her mother and father's funeral in town. Her heart rejoices. They were not her mother and father. They were Abel and Susarah. People who walked with God. At the same time walking arm in arm with Satan. She was never their precious little crowned plover. When she still wished to run after dragonflies in her mummy's garden, Abel had brutally stolen her innocence and threatened her with the fork-tongued leguan that walked by night. Child-woman who danced naked in front of the window in the moonlight while Susarah slept behind drawn curtains. Or was she awake? She closes and locks the gate to the farm-yard. In years to come she will have to pilot her own life. But she only knows how to hate; love has no meaning to her. Her boundaries were destroyed. The only place of solace and dignity that ever belonged to her was the hidden stone house she had built in a secluded kloof. In the house on the ridge Mama Thandeka sits with a sorrowful heart. For fifty-three years she had watched a black blanket slowly descending upon Kiepersolkloof. At night she is deeply troubled because there are many things that she regrets. Years ago she was little Abel's black mama, and when she should have spoken up, she thula-ed. Now the time for speaking up has gone by. All that remains is to call the spirits of the papas and mamas to come closer so that she can speak to them: Sit down, listen carefully. Then, with iNkosi as her witness, the truth will flow from her tongue. And on Monday she hopes to shuffle down to the farm-yard with her notsung kierie to cherish Gertruida against her soft mama-bosom for a while. Even though Gertruida does not want to be held by anyone.
30 Nagte in Amsterdam by Etienne van Heerden – Notable Read (Tafelberg)
Henk Andreas de Melker, eerste museumassistent in 'n klein dorpie in die Oos-Kaap, kry onverwags 'n brief van 'n juris in Nederland. Die brief lig Henk in dat hy sy lankverdwene Tante Zan se huis in Amsterdam geerf het. Tante Zan met die geheime lewe, waarvan Henk in Amsterdam gaan uitvind. Ook Tante Zan, die aktrise met die onverwoesbare erotiese drif en die politieke aktivis met die voorliefde vir vreemde vriende, soos die rolprentmaker Cecil Dimaggio en die Luandese straatmusikant van die Leidse plein. Ten slotte moet Henk kies of hy in Amsterdam gaan woon, en of hy na Suid-Afrika gaan terugkeer. Maar eers moet hy alles oopvlek wat van hom weggesteek is, en sy eie lewe opnuut leer ken. Sy dertig nagte in Amsterdam verander die besadigde Henk de Melker se lewe vir altyd.
Spud – Learning to Fly by John van de Ruit – SA Bestseller (Penguin)
As Spud Milton continues his diabolical stagger through adolescence, he learns one of life's most important lessons: when dealing with women and cretins, nothing is ever quite as it seems. "I'm practically a man in most areas," writes Spud confidently on his sixteenth birthday. The year is 1992 and, as always in South Africa, radical change is in the air. The country may be on the bumpy road to an uncomfortable redemption, but Spud Milton is hoping for a smooth ride as he returns to boarding school as a senior. Instead, he discovers that his vindictive arch enemy is back to taunt him and that a garrulous Malawian has taken residence in his dormitory, along with the regular inmates and misfits he calls friends. Spud's world has never seemed less certain; he attempts to master Shakespeare, wrestles constantly with God and the power of negative thinking, and develops an aversion to fried fish after a shocking discovery about his grandmother, Wombat. Spud – Learning to Fly transports the reader on an authentic tragicomic journey, deep into the sublime and ridiculous world of being a teenager.
---
2010
The Strange Alchemy of Life and Law by Albie Sachs – Sunday Times Alan Paton Award (Oxford University Press)
From a young age Albie Sachs played a prominent part in the struggle for justice in South Africa. As a result he was detained in solitary confinement, tortured by sleep deprivation and eventually blown up by a car bomb which cost him his right arm and the sight of an eye. His experiences provoked an outpouring of creative thought on the role of law as a protector of human dignity in the modern world, and a lifelong commitment to seeing a new era of justice established in South Africa. After playing an important part in drafting South Africa's post-apartheid Constitution, he was appointed by Nelson Mandela to be a member of the country's first Constitutional Court. Over the course of his fifteen year term on the Court he has grappled with the major issues confronting modern South Africa, and the challenges posed to the fledgling democracy as it sought to overcome the injustices of the apartheid regime. As his term on the Court approached its end, Sachs here conveys in intimate fashion what it has been like to be a judge in these unique circumstances, how his extraordinary life has influenced his approach to the cases before him, and his views on the nature of justice and its achievement through law. The book provides unique access to an insider's perspective on modern South Africa, and a rare glimpse into the working of a judicial mind. By juxtaposing life experiences and extracts from judgments, Sachs enables the reader to see the complex and surprising ways in which legal culture transforms subjective experience into objectively reasoned decisions. With rare candour he tells of the difficulties he has when preparing a judgment, of how every judgment is a lie. Rejecting purely formal notions of the judicial role he shows how both reason and passion (concern for protecting human dignity) are required for law to work in the service of justice.
High Low In-between by Imraan Coovadia – Sunday Times Fiction Prize Winner (Umuzi)
There was nothing in the room to surprise her. She could understand exactly what had happened. She had known about this in the morning. She had known about it the day before, the month before, and in fact since the moment of her birth. The violent death of her biologist husband forces Nafisa into a world of illegal organ transplants, bribery, and scientific and political controversy. With an acute sense of the disruptions of contemporary South Africa, and its keen feeling for love and loss, High Low In-between reveals Nafisa's relationships with the people close to her and the anarchic currents of life and death she discovers.
Zoo City by Lauren Beukes – Notable Read (Jacana)
Zinzi has a talent for finding lost things. To save herself, she has to find the hardest thing of all … the truth. Zinzi has a Sloth on her back, a dirty 419 scam habit and a talent for finding lost things. But when a client turns up dead and the cops confiscate her last paycheck, she's forced to take on her least favourite kind of job – missing persons. Being hired by famously reclusive music producer Odi Huron to find a teenybop pop star should be her ticket out of Zoo City, the festering slum where the criminal underclass, marked by their animals, live in the shadow of the undertow. Instead, it catapults Zinzi deeper into the underbelly of a city twisted by crime and magic, where she'll be forced to confront the dark secrets of former lives – including her own. Set in a wildly re-imagined Johannesburg, it swirls refugees, crime, the music industry, African magic and the nature of sin together into a heady brew.
In a Strange Room by Damon Galgut – Notable Read (Penguin)
A young man makes three journeys that take him through Greece, India and Africa. He travels lightly, simply. To those who travel with him and those whom he meets on the way – including a handsome, enigmatic stranger, a group of careless backpackers and a woman on the edge – he is the Follower, the Lover and the Guardian. Yet, despite the man's best intentions, each journey ends in disaster. Together, these three journeys will change his whole life. A novel of longing and thwarted desire, rage and compassion, In a strange room is the hauntingly beautiful evocation of one man's search for love, and a place to call home.
To The Point by Herschelle Gibbs – Notable Read (Zebra)
There's something about Herschelle Gibbs – a certain quality that has endeared him to cricket fans in South Africa and around the world. Despite the frustrating on-field inconsistencies of this towering talent, and the messy and very public off-field personal troubles that have tracked him through the years, Gibbs remains one of South African cricket's best-loved sons. In his own, very frank, words, Gibbs chronicles the ups and downs of his personal and professional life, and describes what it's been like to be part of the Proteas for the past fourteen years, through the controversies of its various captains, coaches and administrators. To the Point is of course, a spicy story of excess – women, alcohol, money and plenty of runs – but it also reveals a warm and generous man who wears his heart on his sleeve.
Vinnig en Maklik by Marlo Carstens – SA Bestseller (Lapa)
Vrouekeur se resepte was van die begin van die tydskrif se bestaan in 1999 'n wegholsukses en is vandag nog net so gewild en in aanvraag as toe. Vinnig en maklik: Resepte uit Vrouekeur 3 is die langverwagte opvolg op die Vinnig en maklik: Resepte uit Vrouekeur 1 en 2, wat tot op hede saam meer as 80,000 kopiee verkoop het. Hierdie boek is die resultaat van herhaalde versoeke van lesers. Die sukses van Vroukeur se resepte le in die eenvoud daarvan. Al die bestanddele is reeds in die spens, en al die resepte is vinnig en maklik om ook vir die kok gesellige kuiertyd met geliefdes en vriende te verseker.
---
2011
The Unlikely Secret Agent by Ronnie Kasrils – Sunday Times Alan Paton Award (Jacana)
It is 1963. South Africa is in crisis and the white state is under siege. On 19 August the dreaded Security Police swoop on Griggs bookstore in downtown Durban and arrest Eleanor, the daughter of the manageress. They threaten to "break her or hang her" if she does not lead them to her lover, "Red" Ronnie Kasrils, who is wanted on suspicion of involvement in recent acts of sabotage, including the toppling of electricity pylons and explosions at a Security Police office in Durban. Though she comes under intense pressure during interrogation, Eleanor has her own secret to conceal. She has been acting as a clandestine agent for the underground ANC and must protect her handlers and Ronnie at all costs. Astutely, she convinces the police that she is on the verge of a nervous breakdown and, still a prisoner, is sent off to a mental hospital in Pietermaritzburg for assessment. It is here that she plots her escape … this remarkable story of a young woman's courage and daring at a time of increasing repression in apartheid South Africa is told here for the first time with great verve and elan by Eleanor's husband, Ronnie Kasrils, who eventually became South Africa's Minister of Intelligence Services in 2004.
Young Blood by Sifiso Mzobe – Sunday Times Fiction Prize Winner (Kwela)
Sipho is a "young blood", a young man of the schoolgoing generation caught up in a world of money, booze and greed. He lives in Umlazi, Durban – he is seventeen, has dropped out of school and helps out at his father's mechanic shop during the day. But odd jobs underneath the bonnets of wrecked cars do not provide the lifestyle his friend Musa has, with his BMW and designer clothes. Soon Sipho's love for fast cars and money leads him into a life of crime that brings him close to drugs, death and prison time.
Diepsloot by Anton Harber – Notable Read (Jonathan Ball)
Ask most people about Diepsloot and they will talk of vigilante justice, political unrest, poverty and unemployment, a scene of recent political protests and xenophobic violence, a haven for criminals and undocumented foreigners in the middle of one of the country's wealthiest areas. Diepsloot is a microcosm – a post-apartheid settlement with about 250 000 crammed into five square miles, with more than its fair share of youth, foreigners and unemployed – a way of understanding the politics of this country on the ground, a place which presents so many of the questions facing this country. Why are people still living under these conditions? Why are the local politicians tearing each other apart? How do people survive? Do they still believe in democracy? Diepsloot takes you inside, walking the streets, meeting the people, probing the bitter local political battles, and asking what and area like Diepsloot portends for the future of South Africa. These are the stories not being told, these are the voices not being heard and these are the insights you can't get from parliament or Luthuli House.
50 People Who Stuffed Up South Africa by Alex Parker – Notable Read (Two Dogs)
A collection of the 50 greatest villains of South African history, from Jan van Riebeeck to Shaka to Cecil John Rhodes to Hendrik Verwoerd to Thabo Mbeki to Julius Malema. These are men – mostly, but not exclusively – who have steered South Africa firmly in the wrong direction, affecting our history, our national psyche and our way of life, often wasting guilt-edged opportunities to do the right thing along the way. But the obvious heavy-hitters are just the half of it: there are also lesser-known but influential historical figures (Bartle Frere, Lord Milner), nameless icons of our modern social problems (The Minibus Taxi Driver, The Man I Sat Next To At The Polo), criminals (Ananias Mathe), chancers (Mark Thatcher), traitors (Kevin Pietersen) and punks (Kevin Pietersen). Part history, part social commentary, this is a fascinating read that delves into South African politics, war, sport and culture. Appropriately, Alex Parker's irreverent but scathing writing is brought to life by Zapiro, who adds the finishing touches with his iconic caricatures.
Killing Kebble by Mandy Wiener – SA Bestseller (Pan Macmillan)
In September 2005 one of South Africa's most eminent mining magnates and businessmen Brett Kebble was killed on a quiet suburban street in Johannesburg. The investigation into the case was a tipping point for democratic South Africa. The top-level investigation that followed exposed the corrupt relationship between the country's Chief of Police and Interpol President Jackie Selebi and suave Mafioso Glenn Agliotti. A lawless Johannesburg underbelly was exposed – dominated by drug lords, steroid-reliant bouncers, an international smuggling syndicate, a shady security unit moonlighting for the police and sinister self-serving sleuths abusing state agencies.
---
2012
Stones Against the Mirror by Hugh Lewin – Sunday Times Alan Paton Award (Umuzi)
A brave and moving memoir which is both a family history and a story of friendship and betrayal between people caught up in the wrenching forces of the Struggle. It is framed as a journey between two railway stations. The departure is from Park station Johannesburg and the destination is York station in Britain. It is an actual journey and the arrival at York is a real event, but it is also a symbolic journey in which Lewin describes his progress towards a meeting with Adrian Leftwich, the man who betrayed him to the Security Police in 1964. Park station is the point of departure because it was the site in 1964 of the station bomb planted by John Harris who was associated with the cell in which Lewin operated. The book therefore has a quest structure. After 40 years, Lewin is determined to meet with his long-term friend Leftwich both to find out what happened at his trial and to deal with the emotions of anger and bitterness that have assailed him ever since. Lewin's subject is the culpability of betrayal.
Lost Ground by Michiel Heyns – Sunday Times Fiction Prize Winner (Jonathan Ball)
A richly textured novel set in contemporary South Africa. The murder of a beautiful woman shatters the rural village peace of Alfredville, and her husband, the police station commander, is jailed as chief suspect. Her cousin Peter, a freelance writer in London, returns to South Africa for the first time in decades – unsettled, curious, but also in search of a career-defining story. On checking into the Queen's Hotel he finds that things are not as straightforward as he imagined, and South Africa is not as he left it. His carefully ordered world is thrown into turmoil as his trip dredges up a long-abandoned past, forcing him to question the assumptions so easily held from the comfort of his London flat. As Peter abandons the neatly patterned story he had planned and is forced to participate in a community that he once despised, he begins to reconsider his place in the world. In search of DesirΓ©e's story, he now starts to rewrite his own – till events take an even more shocking turn. Lost Ground explores questions of xenophobia and prejudice, of national, sexual and personal identity, and what it means to be a foreigner wherever you go.
No Time Like the Present by Nadine Gordimer – Notable Read (Farrar, Straus and Giroux)
In No Time Like the Present, the author trains her keen eye on South Africa and what has become of it since Mandela's jubilant release from prison. At the heart of her story is an interracial couple, Steve and Jabulile, living in a newly – tentatively – free South Africa, he a university lecturer she a lawyer, both comrades in the Struggle and now parents of children born in freedom. There is nothing so extraordinary about their lives, and yet, in telling their story, and the stories of their friends and families, Gordimer manages to capture the tortured, fragmented essence of a nation struggling to define itself in the post-apartheid world of Thabo Mbeki and Jacob Zuma. The subject is contemporary, but Gordimer's treatment is, as ever, timeless. No time like the present is a powerful state of the nation novel with a very human heart.
Native Nostalgia by Jacob Dlamini – Notable Read (Jacana)
Native Nostalgia is about nostalgia, an affliction of the heart that began life as a passing ailment but became an incurable modern condition. In this, his first book, Jacob Dlamini writes about growing up in Katlehong in Gauteng, in the tradition of Orhan Pamuk's and Walter Benjamin's accounts of their childhoods in Istanbul and Berlin respectively. Using fragments from his own childhood, he examines the nostalgia that many black people feel for the past – their lives under apartheid. In arguing that people do not stop being moral agents just because they are politically oppressed or discriminated against, the author seeks to recover the moral content of black life under apartheid.
Spud – Exit, Pursued by a Bear by John Van de Ruit – SA Bestseller (Penguin)
After an unexpected and diabolical farewell breakfast conversation with his father, Spud Milton returns to boarding school for his 1993 Matric year, his last as a schoolboy. Armed with a prefects' tie and a raging libido, Spud soon discovers that being a large(ish) fish in a small pond has its fair share of challenges. He finds himself embroiled in fighting for his own room, directing a house play where both lead actors refuse to learn their lines, and assisting in Vern Blackadder's dramatic return from the dead with nothing more than a drip cord and a pair of oven gloves. Amid mounting pressure in the classroom and on the cricket field, Spud prepares to face down the most feared and dreaded challenge of them all – finding a date for the Matric dance. In this hilarious final instalment of the Spud series John van de Ruit brings to a close his savagely funny blow-by-blow account of the agonies of growing up. The embarrassments, the thrills, the defeats, and the sheer absurdity of daily life are wittily recorded in Spud's unique voice as he prepares to make his own exit, pursued by a bear.
---
2013
Endings and Beginnings by Redi Tlhabi – Sunday Times Alan Paton Award (Jacana)
In this astonishing debut, Redi Tlhabi makes the painful journey back to her death-marred childhood, a journey in which she eventually finds peace and allows her demons to rest. Redi grew up in the '80s in Orlando, Soweto, with thoughts and emotions so intense they nearly swallowed up her childhood. It was a time when Soweto was under siege from two forces – apartheid and endemic, normalised crime. It was not strange or unusual to refer to so-and-so as "the rapist" or so-and-so as "the killer". It was also at this time that her father – her hero – was violently murdered, his body discovered on the street, with one eye removed. The perpetrators were never found, and the neighbourhood continued to talk about how he had to be buried without his eye. And then Redi meets Mabegzo: handsome, charming and smooth; Mabegzo, rumoured gangster, murderer and rapist, a veritable "jack-roller" of the neighbourhood. Against her family's wishes she develops a strong and sometimes uncomfortable attraction to him. Redi herself doesn't understand why she is drawn to Mabegzo and why, at eleven, she feels the way that she does for this man known to many as a menace.
For the Mercy of Water by Karen Jayes – Sunday Times Fiction Prize Winner (Penguin)
In a country long gripped and devastated by drought, water has become the priceless commodity over which a deadly war is being waged. In remote towns and villages, far from the safety of the city, the resistance does what it can to oppose the company whose guards ruthlessly secure and control the water supply, but each small victory merely seems like one more step towards eventual defeat. When an unexpected rain leads a group of water security guards to a town long since thought abandoned, they find an old woman, identified only as Mother, and four girls in a classroom. A journalist, two aid workers and a doctor arrive soon afterwards, and what they discover defies ordinary explanation. When strange, dislocated fragments of Mother's story appear in the media, a young writer is intrigued enough to set off on a journey to find her, a journey that will take her deep into the heart of a broken country in search of a truth that no one wants uncovered.
491 Days: Prisoner Number 1323/69 by Winnie Madikizela-Mandela – Notable Read (Pan Macmillan)
On a freezing winter's night, a few hours before dawn on 12 May 1969, security police stormed the Soweto home of Winnie Mandela and detained her in the presence of her two young daughters, then aged nine and ten. Rounded up in a group of other anti-apartheid activists under Section 6 of the Terrorism Act, designed for the security police to hold and interrogate people for as long as they wanted, she was taken away. She had no idea where they were taking her or what would happen to her children. For Winnie Mandela this was the start of a 491-day period of detention and two trials. Forty-one years after Winnie's release on 14 September 1970, Greta Soggot, the widow of David Soggot, one of Winnie Mandela's advocates during the 1969-70 trials, handed her a stack of papers that included a journal and notes that she had written in detention. Their arrival brought back vivid and horrifying memories and uncovered a unique and personal slice of South Africa's history. 491 Days: Prisoner Number 1323/69 shares with the world Winnie Mandela's moving and compelling journal as well as some of the letters written between affected parties at the time, including Winnie and Nelson Mandela, who by then had been in prison for nearly seven years. Readers gain insight into the brutality she experienced, her depths of despair as well as her resilience and defiance under extreme pressure.
Bouch by Mark Boucher – Notable Read (Jonathan Ball)
When Mark Boucher played his first game of cricket for South Africa, a senior player took him aside and bluntly told him he was the worst wicketkeeper ever to play in the national side. Over a decade later, when Bouch finally retired with a plethora of records under his belt and to huge acclaim from the public, he took grim satisfaction in relating this piece of history. Through my Eyes is the story of a man with remarkable sporting prowess. Born into a sports-mad family in East London, he excelled in squash, tennis and rugby before choosing cricket as his preferred sport. His extraordinary achievements on the field are well known – he was voted SA player of the year in 1998, 2000 and 2006. What is not so well known, and makes up much of this book, are the behind-the-scenes stories and anecdotes. Bouch's career was brought to a dramatic end on a cricket pitch in England when the bail of a stump punctured his left eye. But, in his own words, "I lost sight but gained vision." True to his character of gritty determination, Bouch has rededicated his life to a new cause, that of the environment and particularly the critically endangered rhino.
Kobra by Deon Meyer – SA Bestseller (Human & Rousseau)
Bennie Griessel is eerste op die toneel: 'n bloedbad in 'n luukse gastehuis op 'n Franschhoek-wynplaas. Drie slagoffers van 'n geheimsinnige, blitsige, meedoenlose huurmoordenaar genaamd Die Kobra. Kan Griessel hom keer voordat hy weer toeslaan? Want daar was boonop 'n ontvoering … ene Paul Anthony Morris, Britse burger met 'n splinternuwe paspoort. Maar wie is die man werklik? Voeg hierby 'n grypdief wat onwetend iets steel wat aan die Kobra behoort, en 'n intelligensiediens wat hul neus in Griessel se sake wil steek. Spanning en intrige uit die boonste rakke, soos net Suid-Afrika se misdaadverhaal-koning dit kan skryf!