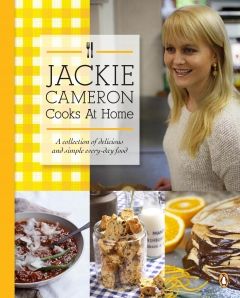 House and Leisure spoke to Jackie Cameron about her newly published cookbook, Jackie Cameron Cooks at Home. When asked to describe the kind of cooking she writes about, she replied that it's "Real home cooking; cooking with loads of love and flavour."
Cameron spoke about how writing a monthly column for the Natal Witness has helped her to write recipes that anyone can make at home.
As an accomplished Natal-based cook who is the Head Chef at Hartford House in Mooi River, Jackie Cameron has already made a name for herself, creating innovative recipes using the freshest local produce. We were delighted with the news that Jackie has just released her first cook book, titled Jackie Cameron Cooks at Home, and caught up with the chef to find out what's in store for those who are keen to get into the kitchen and put her recipes to the test…

Congratulations on your first cook book. How has it been received so far?

Thank you so very much. I actually can't get over everyone's enthusiasm and interest in my book. Overwhelming but truly wonderful.
Book details