The latest issue of the award-winning Asymptote Journal takes readers back in time with exclusive writings and translations from 24 countries exploring the theme of time travel.
The trailer for the Fall 2015 issue starts with a curious quote from Stephen Hawking, "Why do we remember the past, and not the future?", introducing the fact that the stories, poems and interviews will be focused on the psychological arrow of time. Writers featured include Thomas Stangl, Yasutaka Tsutsui, Anatoly Kudryavitsky, Richard Weiner, Lok Fung, Paul Wilson, Richard Zenith, Matéi Visniec and Magnús Sigurðsson – all incredible writers from near and far.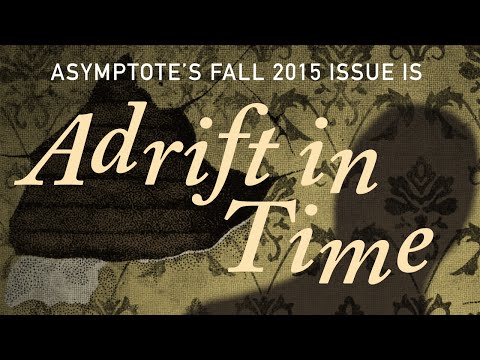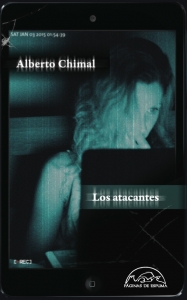 An absolute highlight is the Twitter story Mexican writer Alberto Chimal, translated to English by George Henson.
Chimal is the author of two novels and numerous short-story collections, all in Spanish. He is based at the National Autonomous University in Mexico City where he teaches creative writing. He is an award-winning writer considered a leading practitioner and researcher on the "fantastic" and online writing, Asymptote writes in their introduction to his work.
Chimal's story, titled "The Time Traveller", is mesmerising and will surely take you on a magnigicent journey. Enjoy this week's Sunday Read:
Good morning, afternoon, evening, says the Time Traveller when his machine is moody and doesn't ask him where (or to when) he's going.

The Time Traveller holds out his hand and traps the first raindrop. All the others prevent the world from learning about this feat.

The Time Traveller dreamt a "flashforward," in which he awoke, traveled backwards in time, slept, and dreamt a "flashforward."

The Time Traveller's passport recognizes him as a citizen of a land that doesn't exist yet and that no one will remember when it disappears.

The Time Traveller uses a machine propelled by lost, ignored, and wasted hours. He's pleased: he'll have fuel forever.

The Time Traveller says hello, leaves 4 ten yrs, wants 2 see you again, returns seconds be4 the first time. Déjà vu, you'll think. Or think.
Read the Editor's Note to see what else you can expect from this time-travelling issue of Asymptote:
Translation is a time-traveling art, transporting readers to a previously inaccessible place in another's past or present. Asymptote's Fall 2015 issue (video trailer here) is full of such trippy revelations: from poet Yves Bonnefoy glimpsing the hands of a young girl in those of an old woman, to Alberto Chimal's sharply funny 140-character peeks at a time traveler's troubles. In an exclusive story by Yasutaka Tsutsui (writer of stunning anime classics Paprika and The Girl Who Leapt Through Time), a modern Orpheus journeys through a mysterious time-warping web to find his fallen lover. Yet nowhere are the side effects of time travel as poignantly described as in Gostan Zarian's eerily familiar descriptions of the Armenian genocide, which started 100 years ago this year: orphans, refugees, "broken people in the streets with horror in their eyes." Throughout this brand-new edition, Manchester-based guest artist Samuel Hickson's evocative art graces our pages, complementing an exciting lineup that also includes Sjón, Ursula Andkjær Olsen, Ottilie
Book details

Images courtesy of Asymptote and Alberto Chimal